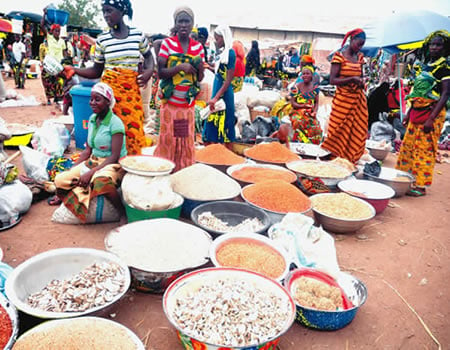 Environmental Rights Action/Friends of the Earth Nigeria (ERA/FOEN) has raised the alarm that the incessant land grabbing by multinationals companies would lead to scarcity of agricultural farm products in Edo State.
The organisation, therefore, called on Edo State government to address the problem by establishing a town hall conflict resolution mechanism to promote dialogue and redress the impact of land grabbing, environmental degradation, social impacts and human rights violations on its citizens.
The Executive Director of ERA/FOEN, Dr. Godwin Uyi-Ojo, stated this during the training workshop on community land rights and oil palm expansion organised for the affected communities in Benin City, the state capital.
Over sixty participants from Ovia South-West council, Owan West, Owan East, Ovia North-East, Oredo councils and many others took part at the one day training on forestry laws and protection of communal land rights.
Also, Mr Austin Osakue, executive director, Foundation for Good Governance and Social Change; Mr President Aigboghan, executive director, Freedom of Information Counsel/Rural Development and Information Centre, and many other panel of discussants featured at the event.
Dr. Uyi-Ojo remarked that cases of land grabbing had become a daily routine across Edo communities, and that if it was not properly checked and brought to a halt, it might lead to scarcity of land for local food production, as many farmers had to pay exorbitant prices annually for hire of parcels of land for farming of staples commodities.
Speaking further, Uyi-Ojo hinted that across the globe, there was growing expansion of large scale oil palm plantations, adding that the expansion was growing because of oil palm usage in wide range of products and manufacturing including lubricants, medicine, cosmetics, soap making and oil for cooking.
He said: "The local and international partnership with Bread for All and Pronatura seek to provide training to support community land rights against the onslaught of unregulated and reckless expansion of oil palm plantations."
---
---