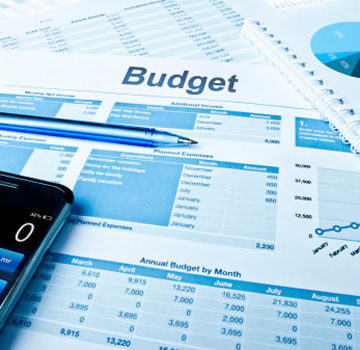 THE Nigeria Government lamented in Geneva on Thursday, its inability to attract the required resources to finance its recurring deficit national budget.
To this end, it called on the international community to assist it in the critical condition, saying that "the assistance of the international community will be very critical".
Minister of Labour and Employment Senator Chris Ngige, who addressed the General Assembly of the International Labour Conference (ILC), in Geneva yesterday said the serious challenge being faced by the present government in Nigeria is how to attract the required financial resources to finance its budget.
This, the minister said is as a result of the volatilities in the global oil market and insurgency in the North East of the country.
Ngige, who is the leader of Nigeria delegations to the on-going 106th Session of the ILC said: "We remain committed to the pursuit of an African continent built on security, inclusive growth and sustainable development through Africa's Agenda 2063.
"Our challenge however, is how to attract the required resources to finance a recurring deficit national budget occasioned by the volatilities in the global oil market and insurgency especially in the North East of Nigeria. In this light, the assistance of the international community will be very critical."
He also expressed commitment of the Nigeria Government to the Green Initiative as climate change poses the greatest threat to the world especially Africa.
Ngige pointed out that the adverse effects of this can be found everywhere in our ecosystem which have manifested in the difficulties associated with the generation of sustainable income, employment opportunities, eradication of poverty and the promotion of better livelihood for the citizenry.
He said: "A manifestation of the adverse climatic condition in my country was the recent outbreak of cerebro-spinal meningitis which resulted in the death of over 1000 people predisposed by the extreme heat waves which assisted an uncontrollable meningitis is bacteria multiplication.
"We therefore cannot but agree with the Director-General, that the mitigation of climate change is the most paramount element in shaping the present state and future condition of work."
The minister called for the upgrading of the ILO Office in Nigeria to a full Country Office as earlier requested to effectively serve the interest of the English-speaking West African Countries; adding that this will indeed be a Centenary gift to Nigeria.
He told the session that the Nigeria delegation supports the five-year cycle of recurrent discussion with focus on the decent work objectives, beginning with social dialogue at the 107th session of the ILC next year; and in favour of an ILO development cooperation in terms of 2030 Sustainable Development Goals, and particularly the arrangement to align the 2018–2019 programme on budget in this direction.
He commended the Director General of the International Labour Organisation (ILO), Guy Rider for efforts. Saying, "On behalf of the Nigerian delegation, I bring you fraternal greetings from the Government and people of Nigeria. I congratulate the Chairperson on your well-deserved election. I also congratulate the Director-General for his hard work and managerial skills in piloting the affairs of our organization since assumption of office for a second term."