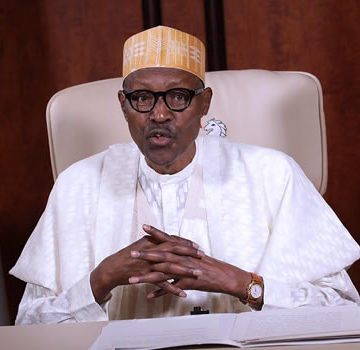 THE Federal Government has directed the Ministry of Interior to desist from giving visa to foreign workers whose skills were readily available in Nigeria.
This was contained in an Article 1(7) of Presidential Executive Order recently signed by President Muhammadu Buhari.
Minister of Science and Technology, Dr Ogbonnaya Onu, who read Articles 1(1); 2(1); 1(5) and 1(7), on Thursday, in Abuja, during a special consultative meeting with 17 Directors-General of parastatals under his ministry, said the order, when fully implemented, would help Nigeria reduce capital flight, enhance local capacity, strengthen local manpower development, encourage indigenous technology capacity, as well as enhance national self-reliance and restore national pride.
Dr Onu said the order also proclaimed, especially in Article 1(5) that MDA's should ensure that before the award of any contract, Nigerian counterpart staff were engaged from the conception stage to the end of the project.
According to him: "I am confident that with the signing by Mr President of this Presidential Executive Order, we have initiated a very important step in the onward march of Nigeria towards developing the necessary local capacity needed for us to look inwards in our search for solutions to our numerous problems.
"Indeed, it is an important step towards moving Nigeria away from being a mere consumer country to an important producer nation.
"It will strengthen the patronage of made in Nigeria goods and services by ensuring that under Article 1(1) producing entities shall give preference to Nigeria companies and firms in the award of a contract, in line with the Public Procurement Act 2007." He explained.
The minister said this constituted only a small part of the revolutionary content of the order, which would play a critical role in efforts to build a better country that every Nigerian could proudly call his or her own.
"The road ahead may be tasking. But I am confident that with patience, determination and faith in the future greatness of our nation, we shall succeed.
"We should never forget that no nation ever became great by the mere possession of natural resources. Greatness comes with the effective deployment of science and technology, as an important instrument for nation building," he stressed.