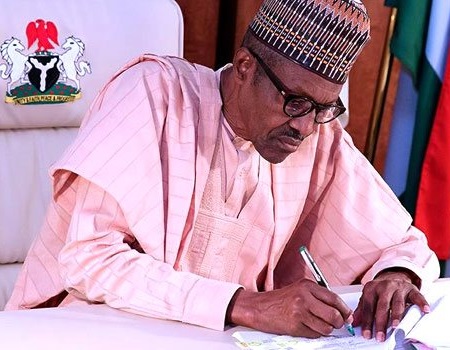 THE Federal Government has said it approved 16 new oil and gas fields development plans (FDP), renewed 19 expired leases and issued 10 gas production licenses in 2017.
The data is contained in a document obtained from the Department of Petroleum Resources (DPR) at a workshop for media practitioners on Thursday in Epe, Lagos State.
The document indicated that the approval of the new fields will increase the nation's oil and gas production by 560, 463 barrels per day when fully commissioned.
The document explained that DPR initiated early lease renewal programme to accelerate revenue generation for the government to fund national budget and incentivise upstream investments by ensuring the security of tenure given to long gestation and payback period of oil and gas investments.
The document explained that the process is part of the Accelerated Revenue Generation Initiative of the HMSPR (Honourable Minister of State for Petroleum Resources) and the DPR.
ALSO READ: Why we're investigating alleged fictitious multi-billion contract in NIMASA ―Dogara
An upstream concession status document obtained from DPR had said about 51 Oil Prospecting Licences, OPL and Oil Mining Lease, OML of different oil blocks have expired between 2010 and March 2017, threatening about $2 billion (N720 billion) in signature bonuses.
Another 85 OPL and OML will expire between April 2017 and 2029, according to the document.
"We have so far processed the renewal of about 25 blocks which have combined revenue stream of about $1 billion", the document added.
On improving consumption of Liquefied Petroleum Gas (LPG) known as cooking gas across the country, the Department said it has increased penetration from 390, 000 metric tonnes to 470, 000MT.
Although Nigeria has been described as an oil-based economy, however, the country ranks 9th on the list of countries with the highest gas reserves of 5,111,000 million meter square, according to Wikipedia.
On gas development in the country, the Department said it had issued 10 licenses/ approval for development of gas production and processing facilities that culminated in the commencement of operation (license to operate) of 2.5 metric tonnes per annum fertilizer plant.
Nigeria has the 12th-largest natural gas exports (25,000,000,000) in the world.
DPR recently introduced the Automated Downstream System (ADS) where it processes and issues operation approvals, permit and licenses to qualified marketers online.