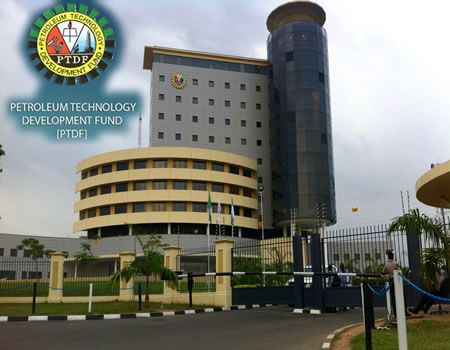 EXPERT in oil field reservoir souring and corrosion in the Petroleum sector has sought for the intervention of the Petroleum Development Trust Fund (PTDF) to fight major bio-site resistance through the use of green bio-site (cow urine) which tends to be economical, increase investment and reduce the herders/farmers' crisis in Nigeria.
A Professor of Environmental Microbiology, Alex Ekwueme Federal University, Professor Chuma Okoro made this known at the 2017/2018 PTDF annual Oil and Research Grant Competition Close Out Seminar, held at the agency's auditorium in Abuja.
He said the micro dial resistance to bio-site is a global threat to the oil and gas industry and as such, the introduction of cow urine which is mostly available if well harnessed will save Nigeria $600 million annually.
Professor Okoro said to fully actualize this, a large expanse of land would be needed for ranching and as such much investment must be garnered to ranching.
According to him, considering all this, we are looking at the future of green bio-site which we can actually synthesis in Nigeria without making use of our scarce foreign exchange, we are also looking at the green bio-site which is the cow urine, a major raw material for the bio site and to achieve this, we have to invest massively in ranching.
"If we are using a natural bio-site which is cow urine we are saving about 75% of the original cost of managing souring and corrosion and if this is done it will save the current grazing problems between farmers and herders in Nigeria." He posited.
ALSO READ: More than 100 migrants storm border of North African Spanish enclave
Professor Okoro, who noted that all is set to go into research, hoped that PTDF would sponsor the research process.
"Our industrial partner told us that once we tidy up with PTDF, they will fund it because we are going to their field for experiment, our major obstacle is to get PTDF to help us reach the pilot stage forward so that we can go into the industries because there are lots of interest, we need a budget of N46 million from them." He stated.
Speaking on the annual competition, the General Manager, Strategic Planning, PTDF, Mr Jide Adegunmeyin noted that research activities and commercialization are keys to one of the focuses of the PTDF.
While declaring it open, the PTDF Executive Secretary, Dr Bello Gusau, said the programme was aimed to find solutions to the problem in the oil and gas sector through research such as refining catalyst, engineering, research and development.
He stated that Nigeria has been importing catalyst for refining process but now one of the researchers has developed a Zeus light catalyst for the purpose of import substitution using local materials to eradicate these problems.