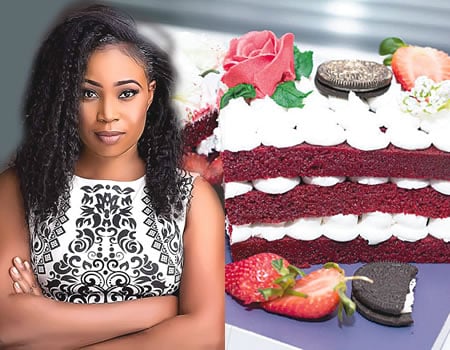 Cake is a form of sweet dessert that is typically baked. In its oldest forms, cakes were modifications of breads, but cakes now cover a wide range of preparations that can be simple or elaborate, and that share features with other desserts such as pastries, meringues, custards and pies.
My favourite vanilla cake recipe! Here is my recipe…
250g of butter
250g of sugar
250g of flour
Five eggs
½ cup of milk
2½ teaspoon baking powder
Pinch of salt
One tablespoon of good quality vanilla flavor
Procedure
– Pre heat your oven to 180°c
– Thoroughly coat two 8" baking pan with butter and flour.
– Measure out all your dry ingredients and set aside.
– Measure the sugar and butter into your mixer bowl and cream until very light, fluffy and the sugar is dissolved.
– Add eggs one at a time and mix for a minute making sure to scrape down the bowl before adding the next one.
– Add vanilla.
– Pour your dry ingredients into the bowl and mix until just incorporated,  do not over mix.
– Add half of your milk and mix light till just incorporated.  Alternate the remaining dry and wet ingredients as explained.  Please be sure not to over so as not to have a hard bready cake.
– Pour the batter into the prepared pans and bake for 25-30 minutes or until cake springs back to touch or tooth pick inserted comes out clean.
You can enjoy this delicious vanilla cake with or without frosting!
About Janet O'Dare
Ogundare Oluwaseun Janet,  also known as Deelipcious,  is the young chief baker behind the fast growing cake wave called Deelipcious cakes and cream. She was born on the 23rd of October in Hackney, United Kingdom.
Her passion for cooking and baking can be said to be 'in the blood' and she fround her love for cooking and baking from helping her mother and grandmother out in the kicthen and that has been the tradition for the past eight generations. Her company specialises in cakes, desserts, breads, doughunt and cookies. They are committed to making the most delicious and yummy treats.
Asides baking,  Janet is a philanthropist and a lover of kids. When she is not baking,  she is either writing or giving her best to the world around her.