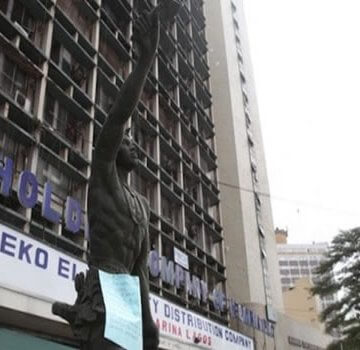 THE management of Eko Electricity Distribution company has decried the spate of violent attacks on its workers on their lawful duties by some people claiming to be protesting against poor state of power supply or billing errors in their communities.
It added that the company is fully determined to put a stop to such acts through prosecution of perpetrators.
While reacting to a case of violent attack on a staff of the company in Apapa District in which a staff of the company was beaten to bleeding point, the Company's General Manager, Corporate Communications, Mr. Godwin Idemudia, warned perpetrators of such act to desist from it forthwith as the company would stop at nothing within the ambit of the law to ensure that perpetrators do not go unpunished.
Speaking further, Mr. Idemudia said neither poor power supply nor billing error should be a plausible excuse for anybody to take the law into his hand and unleash violence on workers on their lawful duties adding that the company only supplies power to its customers based on the bulk energy load it receives from the national grid.
This, he said, means that if the generation level is low nationwide, it will also affect power supply to electricity customers not only in Eko Disco operational territory but also all electricity customers nationwide.
Mr. Idemudia also condemned the use of billing errors as an excuse to attack its staff adding that oftentimes this is usually employed as a smokescreen by those who do not want to pay after consuming electricity energy.
While admitting the right of customers to lodge a complaint against any aspect of the company's operations, the Eko Disco chief spokesman said rather than resorting to acts of vandalism on its staff and property, the company expected any customer having complaint regarding the company's operations to exercise his right to lodge complaint through lawful avenues.
ALSO READ: Army to support Eko Disco against energy theft, vandalism
He listed such avenues as contacting the customer care centre either on phone or online, putting such complaint in black and white or coming directly to any of the operational units of the company to lodge the complaint.
Declaring the company's resolve to apprehend those behind the Apapa incident and bring them to book, Mr. Idemudia said no responsible organisation would fold its arms and watch its staff on their legitimate duties being harassed and molested without taking appropriate legal actions to contain such criminal acts.
"Let all be reminded that violent attack on anybody remains a serious violation of the law of the land and as a company, we are determined to ensure that such crimes will not go unpunished," he said.