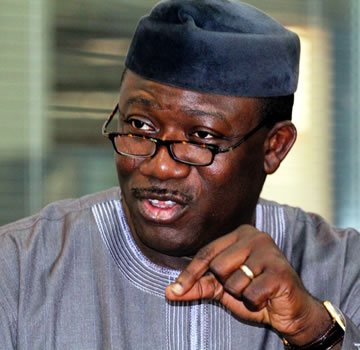 THE Minister of Mines and Steel Development and Governorship Candidate of the All Progressives Congress (APC) in Ekiti State, Dr Kayode Fayemi, has congratulated Muslims in Ekiti State and Nigeria in general as they commence another season of Ramadan.
Dr Fayemi, in a goodwill message authorized by his Special Adviser (Media), Mr. Yinka Oyebode, a copy of which was made available to the Nigerian Tribune in Abuja, the minister said the Ramadan season offers faithful a unique opportunity to draw closer to the Almighty Allah and deepen relationship with him in total submission to His will.
He, therefore, urged Muslims faithful to use the period to pray for the progress of the country and for peace to reign in all the troubled spots.
Noting that the Ramadan season emphasizes piety, discipline, self-control and empathy for the less privileged in society, Dr Fayemi called on all adherents of the Islamic faith to reflect on these lessons during the 30 days fasting period.
ALSO READ: Ekiti 2018: Fayemi sets up 'Candidate Advisory Council'
"We all must be grateful to Allah for being alive to witness another Ramadan season. It is important to use the opportunity of the fasting to pray and seek the face of Allah for peace and progress of our dear country.
"Since we do not have another country, we should always seek divine intervention for our nation and the Ramadan season provides such a unique opportunity to collectively seek the face of Allah through prayer.
"Our prayer is that the holy month will usher in abundant blessings for the faithful and restore peace and prosperity to our country," he said.