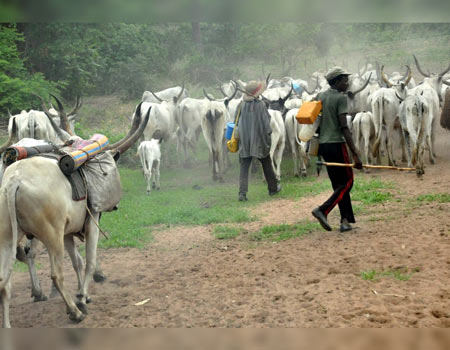 I heard that over 1000 Nigerians have died from the menace of herdsmen in 2018, this is agonising. Now, the Federal Government is making arrests of some members of the rampaging herdsmen and for once, it seems committed to bringing peace to the affected communities. But this will neither bring back the lives of the dead, nor will it reinstall the limbs of those that have been decimated. It will neither bring back the properties worth hundreds of millions in Naira (probably billions now) nor will it heal the maimed. It will neither return the parents of the children that have been rendered orphans nor will it bring succour to families that have been torn apart by the menace.
It is worthy to note that the crisis is already having economic implication that is also being felt by people untouched by the crisis. The prices of some food items have increased. I heard that the price of one milk tin of grounded melon (egusi) had risen from N80 through N100 to the current price of N120. The prices of pepper and tomatoes have also increased. The quantity of pepper and tomatoes you got for N500 in January exceeds that which you get now. When I asked, I was told the increase in the price of pepper and tomatoes is directly caused by the herders/farmers crisis. There will be other food items that have had hike in prices as a result of the crisis. We have also potentially lost billions of Naira as a result of the crises.
One is left to wonder if the crisis would not have snowballed into what it is now had the government made committed efforts in tackling the menace headlong and installing lasting peace a long time ago
Ahmed Abiodun.
adeyemiahmedabiodun
@gmail.com