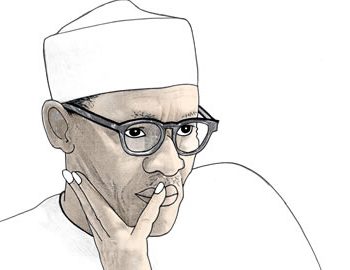 The growing fear of insecurity and the consequent worthlessness of lives of Nigerians got further affirmed by needless deaths recorded across the country recently: Plateau (over 200 lives), Lagos (over 10 lives) and Ibadan (5 lives). Nigeria's poor security infrastructure and its handlers got worsened in early 2018 with the Benue massacre of about 100 persons felled by godless killer herdsmen. Since that bloody beginning, we only got alarmed again with the killing of over 200 persons in Plateau State by these killer herdsmen who operated for hours without intervention from our security agencies.
What we have seen since January is a presidency that has not shown the will to stop the killings across the country. If we are given opportunities to choose how to die, none would want such a gruesome end.
As Nigerians, we all must be seen and treated with the dignity that the law provides. Governments, at all levels, must show respect to human life and do all within their reach to ensure security.  The armed forces, Nigeria Police, the Federal Road Safety Corps (FRSC), Civil Defence and other relevant agencies should provide a framework that guarantees productive synergy.
As the 2019 general elections get nearer, all hands should be on deck to ensure that our interests are captured.
Oludayo Tade, dotad2003@yahoo.com
IN CASE YOU MISSED THESE TRENDING NEW: 
Mr Somadina Okafor and his wife are presntly cooling off in Ekwulobia Police Station over an alleged sacrilege they committed in their hometown, Okpo village, Ekwulobia, in Aguata Local Government Area of…READ MORE
---
A businesswoman, Monsurat Ogundipe, has urged an Agege Customary Court in Lagos State  to dissolve her 14-year-old marriage to  her husband, Sheriff,  due to denial of sex  and  lack of…READ MORE
---
IN recent times, there had been an upsurge in the involvement of both former and serving security personnel in criminal activities across the nation, one of the most recent celebrated cases being that of one Michael Adikwu, a dismissed policeman who was arrested after being declared wanted in connection with the April…READ MORE
---
My life as the First Lady of Oyo State has not been different from my present state. I thank God for everything about my life. Though I was always busy when we were in government, I see myself as busier now because I have more responsibilities. It is a combination of the continuity of some responsibilities in government and my…READ MORE
---
Following allegation of forgery of National Youth Service Corps (NYSC) certificate by Minister of Finance, Mrs Kemi Adeosun, the Peoples Democratic Party (PDP) on Saturday, charged President Muhammadu Buhari to immediately sack, arrest and…READ MORE
---
2face Idibia's wife, Annie has sensationally revealed that all the men she dated before she met his music super star hubby were…READ MORE
---
THE defection of the senator representing Kogi west senatorial district, Dino Melaye, to the Peoples Democratic Party (PDP), generated ripples on Sunday as the Kogi West Elders Forum (KWEF) of the party rejected attempt to impose the senator as the automatic as the candidate of the…READ MORE
---
SENATE President Bukola Saraki has given a tacit endorsement to the second term for Governor Nyesom Wike of Rivers State next year. Saraki spoke when he has laid the foundation for the construction of the…READ MORE