Curate our music, Borno Deputy Gov charges Hausa musicians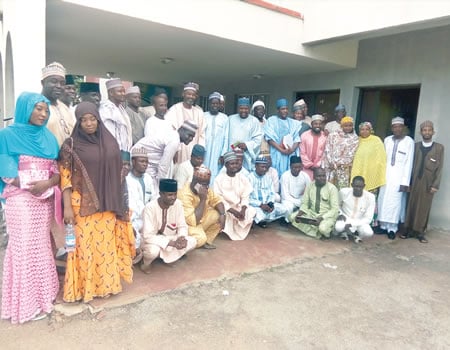 Singers and musicians from the North converged on the Zamfara governor's lodge, under the auspices of 'Makada da Mawaka whatsupp group' at a meeting organised by the Zamfara State deputy governor, Mallam Ibrahim Wakkala, recently. The group, whose members were essentially singers and musicians from Kano, Katsina, Gombe, Jigawa, Zaria, Zamfara States met with one common agenda which was how to preserve Hausa music and literature.
In his opening remarks, the deputy governor disclosed that he decided to host the Hausa singers and musicians because of the importance of their music to Hausa heritage and culture. According to him, he was surprised to be added to the group but later realised that it is an avenue for him to really understand his culture as well as understand the meaning of some words used by prominent Hausa musicians.
Wakkala charged the members to explore ways of keeping and preserving these tradition and culture for the coming generation.
While, making his speech, the founder or the originator of the group, Muhammad Fatihu Mustapha declared that the group came into existence in 2014. He said from that year till date, many singers and musicians of Hausa generation had downloaded over 3,000 songs dwelling on different aspects of life.
According to him, out of this number, they had, so far, authenticated 800 songs. While, welcoming members to the get together, he remarked that the essence of the gathering was not just to eat and wine but to discuss and explore ways to preserve Hausa music and heritage.
At the end of the the day, a communiqué was read by the chairman of the occasion, Alhaji Ibrahim Sheme after participants unanimously agreed that the government take over the house left by Alhaji Mamman Shata in Funtua, Katsina state and convert it to a centre for Hausa musical research.
The meeting also resolved to support the current effort of the Federal Government on the documentation and preservation of their cultural heritage by ensuring participation in the upcoming expo to be organised by the Federal Ministry of Culture.