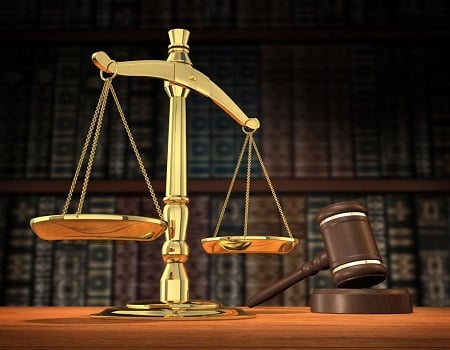 A Plateau High Court on Wednesday ordered that eight men, who police accused of allegedly beheading a policeman, be remanded in prison.
The police charged Abubakar Sani, Abubakar Mohammed, Hussaini Musa, Mohammed Zubairu, Abulahi Mohammed, Ibrahim Usman, Mohammed Doma and Sadiq Abubakar with culpable homicide.
The prosecutor, Mr E.A. Inigbenoise, told the court that the accused persons committed the offence on Sept 1.
Inigbenoise said the accused persons on the said date, attacked Sgt. Yunana Ishaya with an axe around Gordons Hotel, Zaria Road, Farin Gada, Jos North and behead him.
He said that charms which the accused persons believed will make them disappear at will were found on them at the time of their arrest.
ALSO READ: Women marginalisation bane of underdevelopment ― Mrs Akeredolu
He added that the offence contravened the provisions of sections 97, 221 and 217 of the Penal Code.
The accused persons, however, pleaded not guilty to the charges.
Trial judge, Justice A I Ashoms, ordered that the accused persons be remanded in prison custody and adjourned the matter to Dec 14, for hearing.