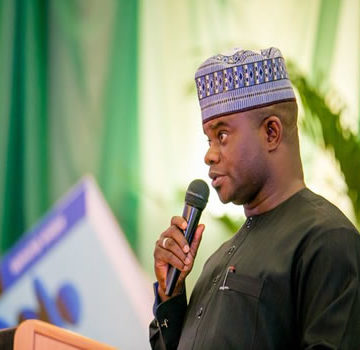 THE Conference of Nigeria Political Party (CNPP), on Monday condemned the extension of tenure of local government administrators by the state governor, Alhaji Yahaya Bello.
The body charged the governor to conduct local government election to enable the third tier of government function as it should in a democratic setting.
The state chairman of CNPP, Chief Bernard Okoanachi, also berated the state house of assembly for collaborating with the executive arm to elongate the tenure of the administrators.
According to a statement by the chairman, the state is blessed with the human and capital resources that could make competent hands to be put in the local government for good governance.
He said, "We have celebrated every form of illegality in accommodating the local government area administrators for this length of time. We have seen that nothing can really come out of masdonia indeed.
"Any nomenclature given to local government administration is totally against the constitution of the federal republic of Nigeria. We therefore call on His Excellency, Alhaji Yahaya Bello to put all mechanics in place to conduct the local government elections without delay.
"Let there be local government elections so that the hidden treasures from all our parties can come out to make our state worthwhile creditably ".
Okpanachi also urged the members of the state house of assembly to live up to the expectation of the people and not endanger the constituents they are representing.
"Borrow a leaf from the federal government who has never and intended ever to truncate the nation's electoral process by postponing any if her elections for lack of fund or any unwanted excuses", he said.
It would be recalled that the house if assembly had last week approved the extension of the tenure of the local government administrators for another six months following a request by the governor.