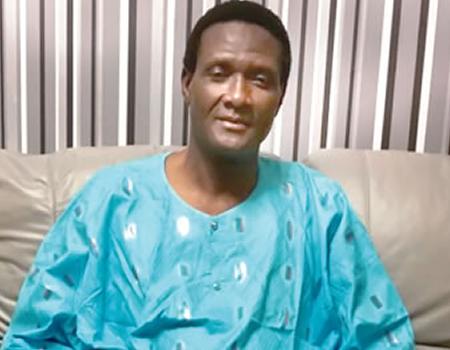 A strong sense of caution should be taken into account when spending money on bringing stars from another country as role models to encourage our future stars of tomorrow. It will be advisable to use the past and present achievements of our country's heroes, in form of documentary reports and campaigns both home and abroad utilising tools such as the power of social media to raise funds for sports development. There are so many ways of using our heroes' achievements to raise funds to execute sporting activities projects, therefore 'use what you have to get what you want to fund sporting development.'
Sport administration is about creating and developing new ideas to organise, fund and manage sporting activities for both the short and long term goals.
It is unfortunate the sport ministries and organisations in the country have inadequate funding to develop sporting activities. I believe in comparison with other ministries, sports should be among the most financially prosperous at a state or federal level. However, if the methodology on how to generate or manage funds are not available, sporting activities would suffer as they have before during the 1940s to 70s. Nigeria cannot afford to go back to old years of semi-funded sporting activities. Many countries around the globe have been funding and encouraging athletes to participate in competitive sporting activities such as football and athletics. It is to be noted, that the football business has developed into one of the largest sporting industries in the world, today. Sport is money and there should be money in sports. In order not to put stigma on sporting development in the country, and great achievements of our past and present heroes, funding should be made available for the continuity of sports development.
The late legendary Nigerian footballer, Tesilim Thunder Balogun, who was Nigeria's first professional footballer.

There are many prominent Nigerians both young and old, whose companies and organisations are willing to become sponsors to fund sporting development in the country. However, they need to see the end results and the fruit of their investment, where their money is purposefully spent.  Investment in sporting activities is paramount for the nation to build healthy and highly competitive athletes on an international scale.  This is exactly what my late father, Tesilim Thunder Balogun, advocated in order not to let the labour of our heroes be in vain.  He advised all organisations, companies, philanthropists, states and federal ministries to establish football clubs at junior and senior levels with the long term vision of continuity in sporting teams.  This move now could be reignited through coaches and advisers connected to schools, colleges and universities at all levels engaging individual in active sports, and introduce our future stars to clubs around. Without any action, now, it would create an unrecoverable gap in our sporting development and eventually our participation, as our country is witnessing today.  I visited Nigeria last May 2017 for a short study, where I witnessed a few developments in progress but more are still needed to be done in sports development.
I remember in the early 1970 shortly after the civil war where many people in the affected war zones were left jobless or nothing to do all day.  It was then Colonel Olusegun Obasanjo in Port Harcourt, who sent for my late father Tesilim Thunder Balogun from the then Western State Sports Council to serve as an educational symbol and role model. This was done through training, coaching and motivating children and young adults.  Chief Obasanjo provided my late father £10,000 to purchase balls, jersey and boots. My late father spent all the money on the sporting kits alone, taking my senior brother Tunde, Kayode and I (Tokunbo) to spend three weeks with him. The football kits were distributed to Army head of divisions, encouraging young stars to join a division football team which ignited the competition between them.  Prizes in monetary awards and materials were given to the players regularly to further encourage them. This initiative inspired many people who joined the teams and those who watched their matches.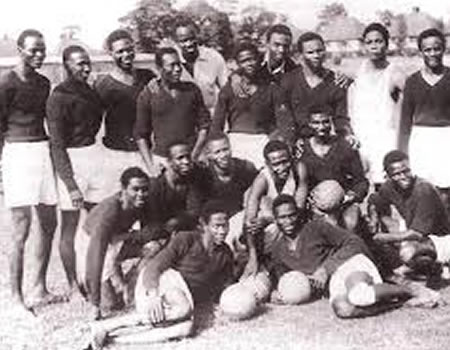 I believe it would be a great step for Nigeria to transform the sports administration to a professional system, whereby there is no excuse for any one managing sports to be a failure. The short and long term targets would be set out over a fixed period of time, with the method of organising and generating funds are introduced with effective accountability. It would be advisable for any private football clubs in Nigeria to join the state or federal government to run and share the affairs of their clubs to provide long term sustainability.  Lagos state could be a pilot study as the state has yet to have a strong premiership club in the professional league such as Stationary Stores, NEPA FC and the First Bank FC in the past years.  If old clubs remain in other states such as Rangers of Enugu, Kano Pillars, Sharks of Port Harcourt, Plateau United and of course Shooting Stars of Ibadan, why is it that Lagos State cannot keep theirs effectively till today.  Likewise, Nigeria should be participating and winning medals in other sports such as gymnastics, long distance races, Jockey, archery, cycling, swimming, fencing, water polo, rowing and canoeing. These are sports Nigeria has not partaken in, during either the Commonwealth Games or Olympic Games, and to host both world games in future.  Nigeria is a vastly populous country, who knows the qualities and talents we may possess in those sports. A 10-year sport development plan is required to ensure increased participation in sports and a way forward on how those suggested sports above could be incorporated into our popular sports.  Sports funding would be allocated in three ways – reinvestment back into the sporting fund as a maintenance account to ensure longevity and continuity of this initiative, secondly, to start funding the development of potential star athletes along with sponsorship to compete in international competitions and remunerating the sporting fund upon successful performances or outings and lastly, funding to schools, colleges and local clubs to increase awareness and active participation in sports in future with effective supervision of all services.
I sincerely believe this article should be widely supported by the sports fans and prominent people in the country. To use what we have to get what we want, should be the best adopted idea to improve our sports development in our beloved country.  Anywhere you are or live, sports are coming to locate you to develop and promote your physical, mental and social health because everyone in the country should know what he or she can contribute to sports development.   The question may be asked from some businessmen and women and senior citizens like Chief Mrs Folorunsho Alakija, Chief Olusegun Obasanjo, General Ibrahim Babangida (IBB), Retired General T. Y. Danjuma, Alhaji Abubakar Atiku, Chief Dangote, Asiwaju Bola Tinubu, Emir of Kano Sanusi Lamido, Senate President Bukola Saraki, Speaker of the House, Hon. Yakubu Dogara, Mr. Tony Elumelu, Professor Wole Soyinka, Chief Kensington Adebutu, Ooni of Ife, Oba Adeyeye Ogunwusi, Oba of Lagos, Oba Rilwan Akiolu, all 36 states governors, and other prominent citizens in the country as to whether they support sports development funding or not.
Remembering Teslim 'Thunder' Balogun, 45 years on…
It was just like yesterday that our dear father, Teslim ' Thunder' Balogun, passed on after serving his fatherland meritoriously as a footballer of repute, who, wholeheartedly, represented Nigeria, home and abroad, selflessly, even at a time when it wasn't for monetary gains.
He was born on March 27, 1927 to Abadatu Balogun (mother) and Oseni Mohammed Balogun (faher) at Igbosere area of Lagos Island and died  on July 30 1972.
Thunder Balogun was a Nigerian football player and later a coach. As a footballer, he played professional football at both the local and international levels as a striker, where he became Nigeria's first professional footballer and later Africa's first qualified professional football coach.
He was called 'Thunder Balogun' for his skills and powerful shots at goals, also 'Balinga' for same reason, while in his lifetime touring schools to coach youngsters, he was nicknamed 'Baba Ball.'
Thunder Balogun was a sought-after player, who made a record seven-time appearance in the Governor's Cup and the Challenge Cup finals.
In 1947, Thunder Balogun made his first outing for Marine Sport Club and later appeared for Railway in 1949, Plateau in 1951, Pan Bank in 1952 and Dynamo in 1953.
Thunder Balogun became the first Nigerian player to have a good number of Challenge Cup medals since in the seven Governor's Challenge Cup finals he played, his team won five times. He was the first player to score a hat-trick in the Challenge Cup final, scoring three goals in Pan Bank's 6-1 against Warri XI in 1952.
Outside Nigeria, Thunder Balogun played professional football in England for Peterborough United, Queen's Park Rangers, Hill Beach United and Skegness, Peterborough United being the first club he featured for in England in the 1955/1956 season, and made a distinction of being the first the first Nigerian to play football professionally in Europe and first black player to play professional soccer for Peterborough United.
At the national scene, Thunder Balogun was a member of the Nigerian national side for 12 years. He also played with a number of home clubs in Nigeria, including Jos XI, Pan Bank Team, Dynamos Club, Apapa Bombers, Marine Athletics, UAC XI, Railways XI and SCOA XI.
He was a loving father, a disciplined man, jovial, kind and generous. He always says '…the money I received is not for me and my children alone but for the people.'
Tokunbo is the son of the late legendary footballer.