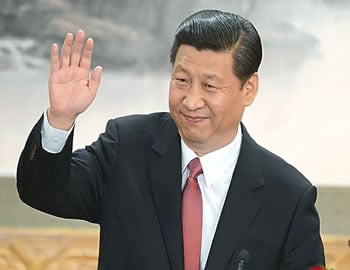 China on Friday strongly opposed a plan to sell weapons worth 1.4 billion dollars to Taiwan, and has asked the U.S. to cancel the deal.
A Chinese Foreign Ministry spokesperson, Lu Kang, said the sale of military equipment, which the U.S. State Department approved Thursday, threatens U.S.-China diplomatic relations.
"The U.S. should revoke the weapons deal plan in order to avoid damaging China-US relations and cooperation in important fields," Lu said.
China has filed "solemn representations" with the U.S. on the matter and "stresses that no one can shake the Chinese government's determination to safeguard national sovereignty and territorial integrity," he added.
Beijing regards Taiwan as part of China's territory and prohibits countries with which it has diplomatic relations from pursuing official ties with Taiwan.
A U.S. government official said the arms sales to Taiwan reflect no change in the long-standing One China policy, which recognises the People's Republic of China.
He said that the sales comply with the Taiwan Relations Act and are based on an assessment of Taiwan's defence needs.
The equipment includes technical support for early warning radar surveillance, missiles and torpedoes.
The official said the sales represent upgrades, including equipment needed to convert current defensive systems from analogue to digital.
"There is continuity here, the United States has been doing defence sales with Taiwan for 50 years or so, so nothing has changed," said State Department spokesperson Heather Nauert.
Taiwan government spokesman Sidney Lin said the sale increases the country's self-defence abilities and "confidence and ability to maintain the status quo of peace and stability across the Taiwan Strait."
Lai I-chung, a senior political analyst of Taiwan Thinktank, said the approval of the arms sale showed that relations between Taiwan and the U.S. remained steady, according to the Central News Agency.
Under the 1979 Taiwan Relations Act, the U.S. assures "Taiwan's ability to maintain a sufficient self-defence capability."
The last U.S. arms sales to Taiwan, worth 1.83 billion US dollars, was authorised by the Obama administration in December 2015.
Source: NAN