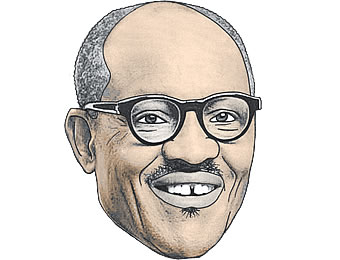 I laud the declaration of June 12 as Democracy Day in Nigeria by President Muhammadu Buhari because the declaration connotes he holds the Yoruba race in high esteem and concerted efforts for unity will forever remain in the annals of history.
More so, his declaration to many people has dragged on for long owing to clamours for the recognition of the day, symposiums held in the deceased's honour and calls held in the remembrance of the acclaimed winner of June 12, 1993 elections, Moshood Kashimawo Olawale Abiola  who was also the 14th Aare Ona Kakanfo of Yoruba land.
ALSO READ: An Ibadan story for Buhari's Nigeria
Furthermore, the declaration is a victory for the Yoruba race because importance is no longer attached to the date which is seen as a mere date in a calendar.
Also, governors of states in the South-West declare holidays on the date which all industries do not obey. However, with this declaration, I say kudos to the President, cheers to his Vice President and the Senate and cabinet members for rekindling the glory of a once celebrated date.
Buhari, Thumbs up! You deserve some accolades.
Ibadan