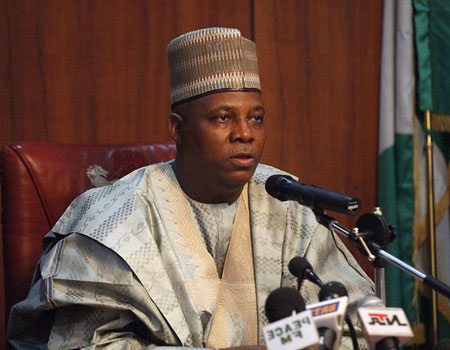 The Borno Government has reviewed the curfew in Maiduguri metropolis from 8pm to 6am as against the existing 10 pm to 6 am.
Although no strong reason was given to send residents home by 8 pm instead of the usu10 pm, intelligence sources told the Nigerian Tribune that it was for operational reasons to allow operatives fish out insurgent suspects till Friday this week when the entire metropolis would have been completely combed.
"The curfew as from today Tuesday, 2nd January to Friday, 6th January 2018 will commence from 8pm in the night till 6am in the morning,"  said the statement from the spokesman of the the state government Dr Bulama.
Bulama noted that the review is done in the over riding interest of public safety and to ensure that the emerging peace in the State is further consolidated.
"While deeply regretting any inconvenience this adjustment of curfew timing may cause, the Borno State Government craves the understanding and full cooperation of the general public," he said.
Meanwhile some residents in some suburbs like Bolori, Maduganari and Mairi in the town were seen throwing away all empty soft drink cans which they said could implicate them as agents of the insurgents who buy up such cans to be used for the creation of bombs to kill more souls.
As at 7:30 pm Tuesday evening, it was quite difficult for students to get keke Napep from Tashan Bama to unmotorable areas like Gate five, Ultimate, Golden bread, Zamani, Kasuwandere and even further down to the exposed areas adjoining the University of Maiduguri.
The Gate five entrance has been closed since last year. Students seen going back to campus because they have tests tomorrow told the Nigerian Tribune that they just must get back to their hostels so the only option was to trek back to campus before the gates are shut.
Intelligence sources however say that the cordon and search exercise to fish out collaborators and suspected bomb factories were improvised explosive devices IED's could be produced will continue until the entire town is covered.
Suicide bombers are believed to have infiltrated the attempted raid on the town through Molai last week.