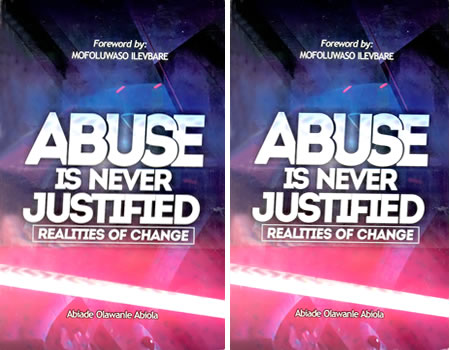 In today's world, many people, especially women, are merely existing; they have no joy and waking up each day is a chore. Many face all forms of abuse —financial, verbal and physical, and find it difficult to talk about it, based on peculiar prevailing circumstances.
Victims of abuse are often told to say no, but only those who have experienced abuse understand that saying no will also further incur the anger of the perpetrator, leading to more grievous abuse as the abuser sees resistance as an act of rebellion against his authority, which thus must not go unpunished.
Often, the only way out of abuse, especially domestic abuse, is separation or divorce, but this is always more often than not resisted by family on religious and cultural grounds. And when a Nigerian woman finds the courage to leave an abusive relationship, she leaves more than her abuser; she also leaves broken dreams, support of family and friends, societal love and respect, security and leaves with low self esteem, stigmatisation, consciousness of wasted years and lost opportunities and negative tags.
Leaving the dungeon of abuse is the beginning of the war, as the victim now has to contemplate a life in the dungeon of societal condemnation; she is subjected to unfair judgments, criticism and cruelty, ostracized and sabotaged in many areas in an attempt at a second chance.
For people undergoing this, there is, indeed, a need for a guide aside a shoulder to cry on. Such a guide is a 164-page book titled
Abuse is never justified: Realities of change is written by lawyer and right activist, Abiade Olawanle Abiola. The book, dedicated to victims of domestic violence, whether they are still in the toxic relationship or had left, is unlike other books of that nature that propounds theories without considering the realities being faced by the abused person.
Abiade, in the book, was explicit as she used her personal experiences and realities of hurt, pain and an awakening to expose the trend of abuse and encourage  victims to speak up  and not hold back as speaking about it may not only bring a solution but can also lighten the burden as it is therapeutic and can save lives.
The book is even more effective as a counsel guide, considering that though laws have been passed in modern times and domestic abuse has become a crime, many, even the educated and exposed professionals, still hold the belief that it is normal for the man to abuse his wife and the woman must endure abuse before her marriage will work.
Often, religious leaders teach that the victim should forgive, overlook the abused and love the abuser while praying that he changes but in many circumstances, the abuse just gets worse and this has led to the loss of many lives.
And contrary to the belief that only women are abused, though women are more vulnerable, many men are being abused by their wives. Such men also go through hell and are encouraged to be a man and manage their homes.
Abuse is, however, not to be condoned by anyone in whatever form it appears. Many victims of abuse just manage to go through life and suffer in silence, enduring life rather than enjoying it.
Abiade's book, however, is an eye opener for such people about what they are going through and how they can handle conflicting emotions without causing fatal damages to innocent parties. It is a hand-in-hand guide filled with information and strategies of breaking the chain of abuse. Aside her wealth of experience as a trained women rights activist, she deploys her experience as a victim of a turbulent marriage which she considers a mistake but strengthened her to encourage readers.
She charged that life is worth fighting for and no experience is a waste. According to her, no matter how hard life is, giving up on tomorrow will only make life harder and today must be used to secure the future.
Part of her solutions include holding on to one's peace no matter what is happening and believing in one's ability. She encourages that people hold on to their self esteem, see the good in themselves even when they are going through verbal abuse and refuse to throw out their self worth as people will see them the way they see themselves.
The book is, however, not for victims of abuse alone but for potential abusers, advocates against abuse and anyone that desires knowledge about the abuse cycle.