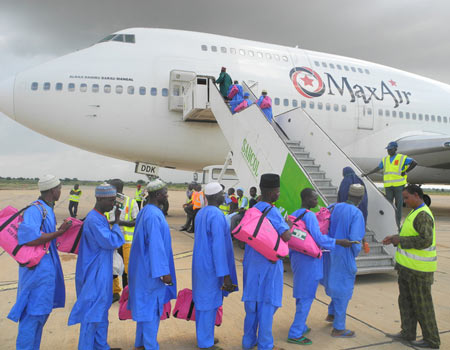 Alhaji Adamu Zungeru, the Chairman, Niger State Pilgrims Welfare Board, on Wednesday warned intending pilgrims from the state to refrain from carrying prohibited items to Saudi Arabia.
The chairman, who gave the warning while addressing newsmen in Minna, listed some of the prohibited items to include kola nuts and drugs.
Zungeru explained that the Saudi Government would not take it flippantly with pilgrims found violating its rules and regulations.
According to him, the board has already secured decent accommodation for the intending pilgrims from the state.
"Clinic and medical personnel will be provided to address the health challenges of the pilgrims as well as clerics to guide pilgrims," he added.