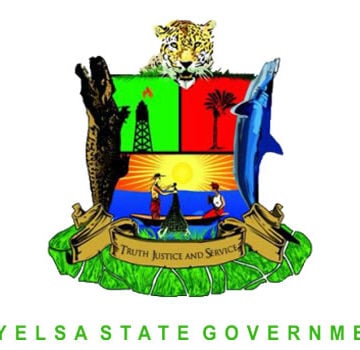 Austin Ebipade – Yenogoa
BAYELSA Regional Publisher, Mr Francis Dufugha has picked hole in the appointment of Mr Francis Agbo, a non-indigene as the Chief Press Secretary, describing it as a slap on the face of several Ijaw media icons/journalists and called on Governor Seriake Dickson to correct the anomalies.
This is contained in a statement signed by Mr Dufugha and made available to journalists in Yenagoa, the Bayelsa capital.
Dufugha, Publisher/Editor –in-Chief of the Niger Delta Herald Newspaper, a stakeholder in the Bayelsa Project, said though the Governor has the prerogative to whoever he chooses to serve as CPS, but to assign such sensitive position to a non-indigene is an affront on Ijaw people.
''I am saddened by the appointment of Mr Francis Agbo as the Chief Press Secretary to the Governor. While I appreciate the fact that Governor Dickson has the prerogative to appoint whosoever he likes to work with him, I personally dislike the appointment of a non-indigenous Journalist to that position.
He averred that the office is the exclusive preserve of indigenous Journalists, though Mr Agbo has the requisite qualifications to man that position I consider his appointment an insult on the sensibilities of Bayelsans.
Dufugha, who is the Governorship Candidate for All Progressive Grand Alliance in the 2016 polls, said ''the Governor is pushing his recalcitrant and wicked governance too far because he claimed Ijaw will not be a conquered territory by those he described as "enemies "but today he is that "enemy" who has captured the common wealth of Bayelsans to bully and cow his own people.
Dufugha asked why is he afraid of indigenous Journalists to be appointed as his Chief Press Secretary, adding that he probably has a skeleton in his closets and wouldn't need his "brothers" Who are qualified to work closely with him.
He was emphatic that the state has qualified persons who can do the job better, pointing that appointing Mr Agbo under the guise of the governor being a detribalised Nigerian is mischievous and laughable.
Dufugha posited that his opposition to the wrongful appointment shouldn't be seen as ethnic bigotry but an act borne out of the genuine fact; and should the governor stick to it then, he's claim to be an apostle of resource control and local content has perpetually engaged in acts contrary to what he preaches.
To this end, He re-affirmed his rejection and called on media stakeholders to rise against this bullish act, even as he urged the Governor to do the needful.