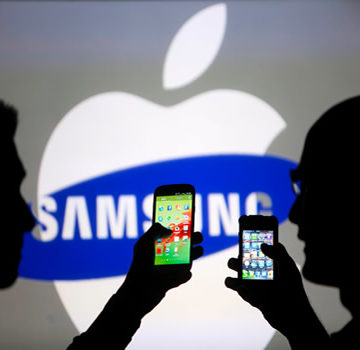 SOME global Information Communication Technology (ICT) giants have endorsed and declared interest to support and invest in the proposed Nigerian ICT University.
The ICT is a specialised university that will centre on offering some ICT courses to enable Nigeria harness the potentials in the ICT sector.
While inaugurating the Implementation Committee on the Proposed ICT University of Nigeria, the Minister of Communications, Barrister Adebayo Shittu said the ICT University which will be private sector driven, have attracted support both within and outside the government.
He said some international and local ICT firms including Facebook, Apple, Samsung, Cisco, Ericsson, MTN, Globacom and others have endorsed the University and also declared interest to support the project.
"I am pleased to inform you that we have secured necessary endorsement from relevant Stakeholders both within a day outside of government including global leaders in the ICT industry such as Cisco, Facebook, Huawei, MTN, D-Links, Globacom, Lenovo, Samsung, Apple, Siemens-Nortel, Intel, Motorola, Ericsson, Dell, He, ZTE and IBM.
"These industry giants have expressed their unequivocal support for this project with pledges in the provision of Faculty, library content, syllabus, logistics, including funds towards the realization of ICT university of Nigeria," Shittu noted.
The Communications Minister further said that the ICT university became pertinent following the shortage of ICT professionals in Nigeria to drive the sector.
"It is of interest to note that although the global ICT industry is both promising and flourishing, the local industry has continued to suffer from skills shortage, with nowhere near enough professionals to meet the demand for niche roles being created as a result of rapid technological development," the Minister said.
He, however said the ICT university if established, will offer specialised course for professional career in the field of Information Communication Technology which will further strengthen the capacity of professionals to drive the nation's ICT sector.
"The University would offer varieties of programmes aimed at providing specialist knowledge and expertise required for a professional career in the broad field of Information Communication Technology.
"The University would also be expected to offer skills development programmes in emerging and transformation technologies such as Cloud Computing and Big Data," Barrister Shittu said.
Other courses to be offered in the University include Telecommunications, Internet of Things, Cyber Security, Robotic embedded systems, Computer forensics, digital media and Entertainment technology.
In his address, the Chairman of the Implementation Committee, Professor Julius Okogie said there was need for specialised Universities which will address specific industry needs.
He further said that ICT can play a key role in federal government diversification plan, thereby contributing to the GDP and impact in service industry.