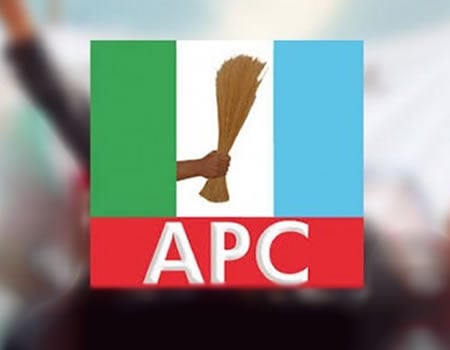 ALL Progressives Congress (APC) governorship aspirant in Kwara State, Lukman Mustapha, has charged youths in the state to fight for their political and economic emancipation.
This, he said, would ensure that their fate is not poorly determined for them by an uncaring government.
Speaking at the Kwara Youth Leadership and Economic Summit, organised by an organisation promoting the course of youths, the Green Hub Family, led by an activist, Olayemi Adegoke, Mohammed said the Kwara youths should consider a rebirth with new ideas and innovations for development to attain emancipation.
"I join the over 50 per cent of Kwara youth today to stake a claim for political and economic emancipation with a new spirit of REBIRTH. The system might have failed us and the social order might have boxed us to the disadvantaged corner, but when a longtime legacy fails a society, there is a need for REBIRTH with new ideas and innovations for development.
"The youth can do it: The youth should be recognised. The youths should do it to be revered and respected. The youth must do it by being actively involved and equipped for true political and economic emancipation," he said.
The politician, who said that youth have to work on their mindset before they could achieve the emancipation, explained that political emancipation has to do more with the battle of will and wit while that of economic requires embracing entrepreneurship.
He said political power, right from time immemorial, is never served as a largess and asked the youths to hone their leadership skill by making notable impacts in the development of their immediate environment.
ALSO READ: Revealed: How Daura planned to install new NASS leaders
While stating that recent emergence of a number of youths as head of government of their respective country should spur Kwara youths to go for political power, the politician urged the youths to be equipped with the right mindset, education, and exposure to change the status quo.
Mohammed who described entrepreneurship as an economic drive for self-sustenance and independence advised the youths to "try their hands selling one thing or the other while in school to garner practical business experience even before graduation "
Also speaking, Christopher Odetunde, a professor of Aeronautical and Astronautical Engineering at the Kwara State University, Malete, expressed support for the restructuring of the country saying it would aid more youth participation in government either directly or indirectly and would promote good governance.
He said that because most states and local governments rely on federal allocation the leaders do not appear to feel accountable to the people unlike if they had relied on revenue generated within, the management of which the people especially the working class youths would be more willing to ask questions about.
---
---