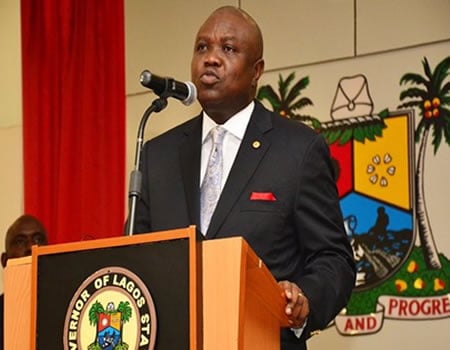 In commemoration of the International Day of the Elderly, the Governor of Lagos State, Mr Akinwunmi Ambode, has renewed commitment to prioritise the well-being of elderly persons in the state.
Speaking at the event organised to mark the day at the Alausa complex on Tuesday, Mr Ambode reeled out welfare packages to be enjoyed by senior citizens, some of which include free health care services, prompt payment of pension, provision of home for the elderly.
The Governor, who was represented by the Deputy Governor, Dr Idiat Adebule, also disclosed plans to establish a Modern Community Day Care Centres for the elderly.
The centres to be built in three senatorial districts of Epe, Badagry and Alimosho, according to Ambode, "will create an opportunity for the older persons to interact at the community level beyond any set retirement age."
"Older persons will now have more opportunities to contribute to society alive and to maintain our tradition and values for the promotion of unity and human development.
"Older person," he said, "are not just the reservoir of wisdom and experience, but also the conscience of the nation,"
He also charged families and children to take adequate care the elderly.
At the event captioned "Stepping into the Future: Tapping the Talent, Contributions and Participation of Older Persons in Society" some of the elderly persons recounted their growing up experiences in Lagos, while some made contributions on how the state could actualise its megacity ambition.
The Commissioner of Youth and Social Development and convener, Mrs Uzamat Akinbile-Yussuf, in her speech, lamented the exclusion of elderly persons in welfare policies and programmes, calling for more show of concern by authorities at all levels as the traditional African values, its cohesion and integration depended on them.