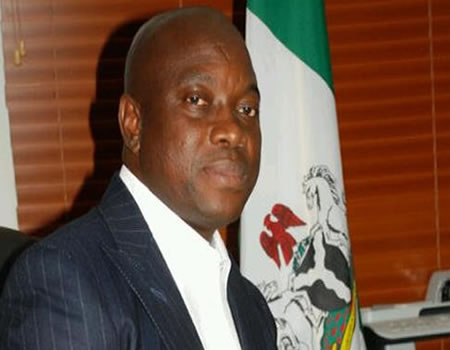 Two ex-militants have petitioned security operatives in the country, alleging that a former Presidential Adviser on Niger Delta Affairs and National Coordinator of the Presidential Amnesty Programme, Kingsley Kuku, used his office to award contracts worth of N250 to his company.
The petitioners, Godstime Ogidigba and Don Ben, who are members of the third phase of the amnesty programme, through their counsel, Paul Osarenhoe, also accused one of the first phase ex-militant, Mr Henry Binidodogha, of swindling them in the deal.  
They pointed out that the contract was for the protection of oil pipelines across the country given to ex-militant groups in the Niger Delta.
Owing to discontent created among the ex-militants in Edo States, it was gathered that tension has enveloped the oil-bearing communities in Edo States and that the ex-militants groups have started attacking each other.
However, in a reaction to the petition, Henry Binidodogha, (Egbema 1), who was accused of complicity in the petition along with the former Presidential Adviser, exonerated himself and Mr Kuku from the allegations and challenged the petitioner to back up their claims with evidence.
He disclosed that the oil pipelines protection deal, which was initiated some months to the end of the President Goodluck Jonathan administration, was terminated by the present administration on assumption of office as it was deemed to have been awarded as a political patronage for the 2015 elections.
He said, "We were informed that the contract would be split into two parts- one part to the Benin speaking area while the other part would be for the youths of Ijaw extraction.
"Unfortunately, we were not privy to the full details of the contract as the papers were with Kuku, who was the one given the contract."
"What Kingsley did was to allocate slots for the contract to the ex-militant leaders based on the number of youths under their command and along the lines of the communities in the oil bearing areas."
Binidodogha gave details of how members of the third phase were assigned supervisory roles in the project, adding that many of them played truancy and refused to work despite the fact that they were getting their payments regularly.