Ajimobi, Ahmed, royal fathers commend Bishop Adejumo on philanthropic efforts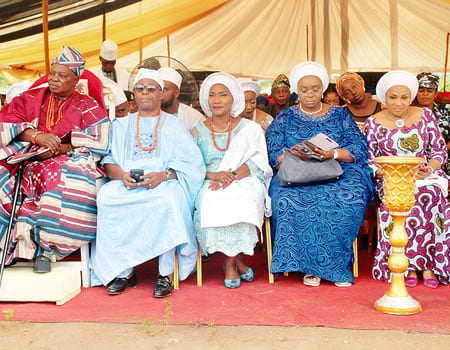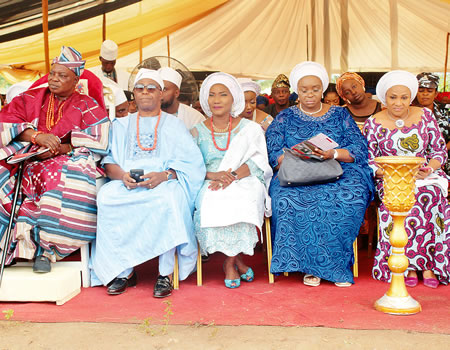 DIGNATARIES have commended the founder and Senior Pastor of The Agape Christian Ministries Worldwide, Bishop Felix Adejumo, for his efforts in preaching the gospel.
They made the commendations on the occasion of his 64th birthday.
The event also featured the commissioning of a state-of-art hospital, Karis Life hospital, as part of his efforts to give back to the society.
Despite a heavy downpour, eminent persons that converged on Ororuwo town in Boripe Local Government Area of Osun State, included: wife of the Kwara State governor, Deaconess Omolewa Ahmed; her Oyo State counterpart, Dr (Mrs) Florence Ajimobi; the Oragun of Ila, Oba Abdulwahab Oyedotun, and the Olororuwo of Ororuwo, Oba Kamoru Adeyanju.
Oba Adeyanju appreciated the Adejumo's for contributing to the growth of the town.
"It is a laudable initiative and it will be of great benefit to us. I cannot thank Bishop Felix Adejumo enough for the construction of this big hospital in his country home. It is a new dawn in Ororuwo. On behalf of the entire community, we say thank you and promise to make good use of it," Oba Adeyanju stated.
Wife of the Kwara State governor, Deaconess Omolewa Ahmed, commended the effort of the celebrant in his quest to give back to the society, adding, "this is a clear demonstration of service to humanity and it will, without doubt, go a long way. I pray that God will grant him the grace and sound health to accomplish his dreams for humanity."
ALSO READ: Cleric cautions Christians against perverting gospel
In his sermon, Pastor Victor Adeyemi, commended Adejumo's gesture, and charged other well-meaning Nigerians to take a cue from the cleric.
While Mrs Ajimobi extolled Bishop Ajimobi for his contribution towards the development of his immediate community and Osun State, the managing director of the hospital, Dr David Adejumo, revealed that it was not a mere medical centre, but awas equipped with modern health care facilities and professional medical experts.
Wife of the celebrant, who is also a renowned motivational speaker, Reverend Funke Adejumo, described the initiative as a dream come true.
"I thank God that Karis Life hospital has eventually become a reality and it is being commissioned on a special day. I am overwhelmed and grateful to God for this grace and the opportunity to establish this platform. I want to thank my husband for believing in my dream and his support all the way. He is special to me and I celebrate him as he clocks 64," she stated.
In his remarks, the celebrant appreciated the guests, noting that the vision for construction of the hospital behind the hospital, was to provide affordable healthcare services in Ororuwo, and redefine the health sector.