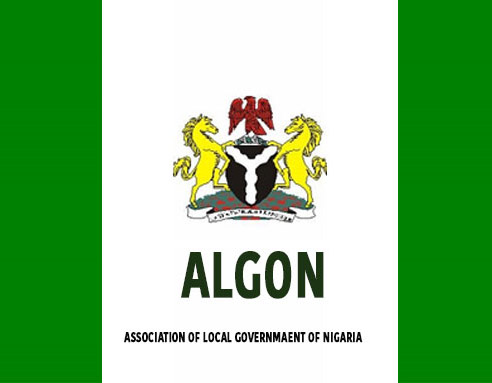 The outgoing President of The Association of Local Governments of Nigeria (ALGON), Ibrahim Karaye has hinged the development of Nigeria through agriculture on the involvement of the local government councils.
The ALGON President in a press statement issued in Abuja yesterday, noted that as Nigeria is an agrarian society, with agriculture contributing about 24% of the gross domestic product (GDP) while about 70% of the population live in rural areas and depend on agriculture for livelihood, the development of the sector is indispensable to national growth.
He said though in the last two decades Nigeria has improved its standing on Global Hunger Index (GHI) ranking 84 out of 118 counties with a score of 25.5 (IFPRI, 2016), an alarming stage of food deprivation points to a dark cloud on the horizon for the Nigerian agriculture.
The ALGON President who commended the Association of Local Governments of Nigeria for its contribution to the development of the grassroots through its various support programmes and interventions in agriculture said the association can do more in the current dispensation to develop the sector.
He said as one the goals of ALGON is to help eliminate hunger through initiatives that help small scale farmers move from subsistence farming to commercial agriculture, it can effectively achieve this through partnership with the private sector.
He said this will result in enhanced security for the farmers, increased and sustainable food supplies and measurable economic growth in developing nations, as stated by the ALGON President in the recent past.
He observed that "Nigerian agriculture has witnessed insufficient and wastefully expensive costs of procurement, stocking and distribution of agricultural products and presently facing several challenges in Agriculture sector. He said Consequently, this has undermined socio-economic growth and thus constitutes a threat to the Federal Government of Nigeria's "Vision 2020."
He stated that ALGON was committed to addressing these challenges by adopting a bottom-up approach through an integrated and participatory action plan for the development of LGAs in agriculture and allied sectors known as Comprehensive Local Agriculture Plan (C-LAP) .
The plan is expected to add value to Nigeria's agricultural raw materials and integrate Nigeria into world agricultural markets while ALGON will initiate the planning process at grassroots level in conjunction with a consortium of local and international companies who have been appointed for this purpose.
This is to enable optimum utilisation of scarce natural, physical & financial resources and to assess and plan for the infrastructure required to support agricultural development.
The plan will also establish linkages with the required institutional support services, like credit, technology transfer, ICT, research and evolve an action plan for achieving sustainable agricultural growth with food security and cropping system that will improve farmers' income.
He commended President Muhammadu Buhari for the renewed focus on agriculture and rural development and for having the interest of the local government councils at heart in the implementation of government's key programmes.