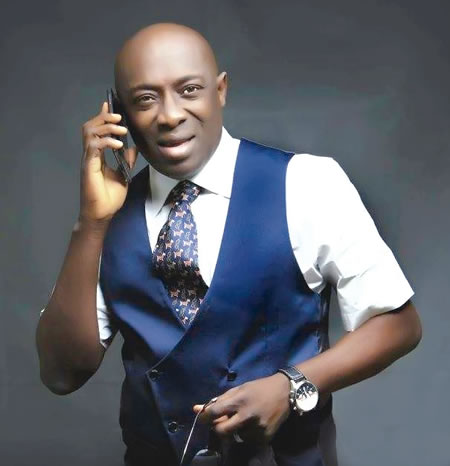 The sleepy town of Ilisan Remo in Ogun State will come alive and become an entertainment hub for seven days starting from September 30, 2017 to October 8, 2017 as the traditional head of the town, Oba M.O.N. Sonuga, Daniyan II, Olofin of Ilisan-Remo, Ogun State and his people will celebrate the Isanbi Day 2017.
This year's celebration which marks the 40th edition of Ilisan day is billed to hold under the distinguished chairmanship of Prof. Olugbenga Adebawo with the MD/CEO of Adron Homes, Oba Adetona Sosanya Emmanuel King as the special guest of honour
The event which will feature many entertaining acts will be anchored by seasoned Yoruba presenter, Ajikeokin and will climax with a performance by a "son of the soil" Adewale Ayuba and his Bonsue Fuji Band
Highlights of the celebration will include a beauty pageant which will be judged by notable personalities including a renowned journalist and publicist, Murphy Ajibade Alabi and ace radio presenter, Ajikeokin.
Speaking on the forthcoming celebration, Oba Sonuga described it as a special one which not only reunites the people but allows them reason together. "It is a special day to celebrate our ancestors, speak to ourselves and advise one another. It is also celebrated overseas by our people in the Diaspora on a different date. When I ascended the throne, there was no good palace but when I was crowned as a king I started one and all these are from what we gained from Isanbi day.
"It is the money we realized from the Isanbi that we used to start the building of this model palace. I am a lawyer by profession I have a degree in law, so I know the benefit of good living, I am also a member of the Supreme court, member of Ogun state Obas, so my coming to the throne here is to make sure Remo is well developed and exists among the elite towns.
"Since I came, I have taken some steps to positively impact our community and I also thank my people who have been very supportive, because no one is an island. I acknowledge the contributions of Sir Muftau Oyegunle who is the chairman of Ilisan Development Association, his secretary Folakunmi Yusuf Esq, Mr. Rotimi Williams Osinowo JP, the chairman Planning Committee, Prince Adetayo Sonuga, Mrs. Folashade, the Jonu family and egbe Arowolo have all been wonderful"