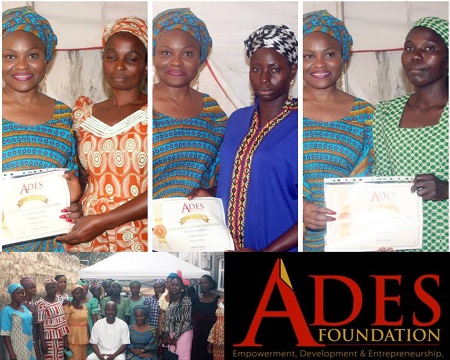 IN a bid to give back to the society, the Ades Foundation, which is a humanitarian arm of Ades Limited, on Saturday, empowered 50 widows with N50,000.00 each.
The NGO said its aim was to empower widows and make them self-dependent.
In his speech, Mr Michael Olusola Adedipe, the founder of Ades Limited, reiterated the need to empower widows by providing money for them to use their skills and be independent.
ALSO READ: Small scale businesses: The path for youths to thrive
"Ades Foundation is the charity arm of our business to give back to the needy, to empower the young and impact people's lives. Last year, we set up the foundation so that all our charitable works will be channeled through the foundation.
"For the widows, because of my background, I lost my father when I was very young and my mother single-handedly brought me up from the age of six and I witnessed what she went through. For me, I don't think anyone should go through that.
"To celebrate my 50th birthday, I initiated the idea of sponsoring widows with N50,000 seed fund for them to either start a business or enhance their current business."
He added that the funds were contributed joyously by friends.
While commending his wife, for also sponsoring girls in Malawi and other East African countries for many years, he advised the widows to concentrate on their children and thereafter presented certificates of funding to each of them.
"Focus on your children, your business and know your God. Don't start expecting or running after any man.
"Invest the seed wisely. It is not for you to go and give to church or mosque; it is for you to plant the seed. You can then do whatever you want to do with the harvest."