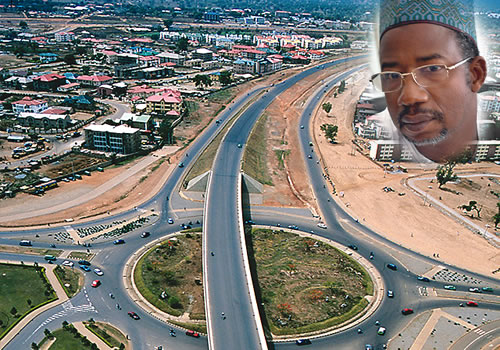 The Federal Capital Territory Administration (FCTA) has assured the United Nations World Tourism Organization's Commission for Africa, UNWTO-CAF, that the city is ready to host its 61st International Conference scheduled for Abuja from June 1 to 6, 2018.
FCT minister, Malam Muhammad Musa Bello, gave the indication when he received a delegation from the Ministry of Information and Culture, led by its Minister, Alhaji Lai Mohammed, in Abuja.
He expressed delight over the choice of Abuja as host city, saying that the event fits well into the drive of the FCT administration to make Abuja a global tourism and conference destination.
Bello, who commended his Information and Culture counterpart for the hard work in successfully securing the hosting right for the meeting, said it was a reflection of how the outer world now perceives the country, as well as a strong indication that the current administration of President Muhammadu Buhari was getting it right.
Bello further pledged the support of his administration, revealing that a team headed by the FCT Permanent Secretary, Mr. Chinyeaka Ohaa was working tirelessly to ensure a hitch free conference in liaison with conference's local organization committee.
Earlier, the Minister of Information and Culture, Alhaji Lai Mohammed, said that the team was in the FCT to kick-start the series of visits and advocacies to key stakeholders in regard to Nigeria's hosting of the first meeting of the UNWTO-CAF.
He said: "As the host minister of this conference, that makes it imperative for us to make your office as the first point of call. Mr. President has accepted very graciously to personally declare the meeting open and that makes Mr President the first person to be invited. With this visit, the Minister of the FCT has become the second person to be invited".
According to him, the global tourism body unanimously gave Nigeria the hosting right for the meeting during its last meeting in Addis Ababa in April 2017.