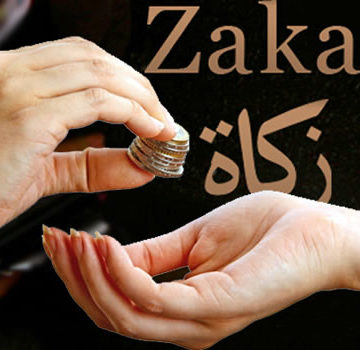 NO fewer than 50 individuals and groups were beneficiaries at the seventh edition of the zakat disbursement programme of an Islamic organisation, Ar-Ramah Zakaat Foundation (AZF), at a ceremony held recently in Ijebu-Ode, Ogun State.
The chairman of the foundation, Alhaji Abdul-Hameed Omotayo, urged those who received money at the event to make the most of the funds.
Expressing gratitude to those who had supported the initiative financially over the years, Omotayo called for continuous support of all to sustain the programme.
The guest lecturer, who is the Head of Department of Islamic Studies, Olabisi Onabanjo University (OOU), Ago Iwoye, Dr Abdul Hakeem Akanni, urged every Muslim to take seriously, zakat, the compulsory tax ordained by Allah, to be taken from the wealthy and distributed to the poor.
According to Dr Abdul Hakeem Akanni, zakat is one of the five pillars of Islam which have direct impacts on not only the relationship between man and Allah but also on relationships between man and the society.
The don urged the foundation's zakat collectors and administrators to avoid dishonesty and work with the fear of Allah.
While calling for the monitoring of the disbursements made to the beneficiaries in order to ensure that the money is judiciously used, he urged the beneficiaries to make the most of the opportunity presented to them through the empowerment.
The royal father of the day, the Moyegeso of Itele, Oba Mufutau Kasali, expressed delight at the activity of the foundation which, he said, was providing cushion for Muslims as regards the economic hardship in the society.