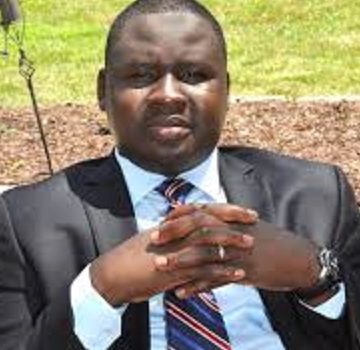 A Presidential aspirant, Alhaji Ibrahim Lajada has said it is only by allowing youths to take full responsibility that Nigeria will be able to get the best results in all the efforts being made to move the country forward.
Alhaji Lajada, who briefed newsmen in Abuja, pledged that if elected, his administration will appoint youths into critical positions of responsibility.
Lajada, who at the age of about 34 years, has already made his own appreciable mark in the business circle within and outside this country, said God has given Nigeria abundant human and material resources which must be used properly to improve the conditions of living of the people, especially at the grass root level.
He said good leadership from God-fearing people should be a road-map for the youths who believe in hard work, honesty, efficiency, and self-discipline so that Nigeria could once again be a great nation, not only in Africa but all over the globe.
Alhaji Lajada said, that if the youths of this country were properly guided and mobilised, as well as empowered financially, they could be vehicle through which Nigeria which is now in encountering several problems could once again regain its lost glory especially in the area of Agricultural production and other non-oil activities to become the true leader of the African continent, not just in the name but in a most practical way.
In line with his vision and mission for the youths, he said, he will encourage any laudable programme that will make and prepare our youth to be relevant and much more nationalistic in their approach to issues concerning the development of this country so that within a very short time, Nigeria could attain an appreciable level of development.