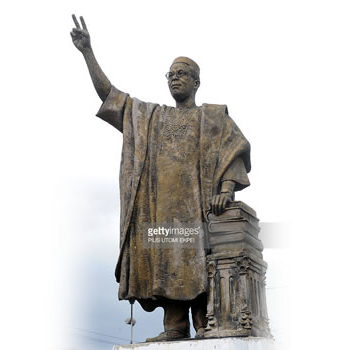 AHEAD of 2019 General Election, a chieftain of All Progressives Congress (APC) and former Commissioner for Health in Lagos State, Dr Leke Pitan, has charged politicians to walk the talk and always give back to the society, saying this was the bedrock of successes of the sage, Pa Obafemi Awolowo in First Republic Western Region and later Alhaji Lateef Kayode Jakande in Lagos State between 1979 and 1983.
Pitan, while calling for reorientation of party politicking in the country to ensure true governance and service delivery to the people, equally charged political parties to ensure that once the government was in place, party meetings should be devoted to ensuring how government was faring in terms of service delivery to the people, based on promised made during campaigns.
Pitan, who is former governorship aspirant, said this while speaking with reporters during the free medical screening organised by Mind Builders School, Ojodu, Ikeja.
The screening was organised by the management of Mind Builders School as part of the activities marking its 20th anniversary, with the beneficiaries tested for malaria parasite, blood sugar, hepatitis B, high blood pressure, cervical screening, among other ailments.
The former commissioner for health in Lagos State, while contending that politics must be for the sole aim of serving the people and putting them first, said there was need for Nigerian politicians to be more impactful in their communities, walk the talk and always give back to the society, most especially, the less privileged, rather than wait till electioneering periods to start rushing to the populace.
"Party politicking must be for the purpose of true governance and it must not be divorced from true governance. Politicians must always have people in mind. They must have a passionate commitment to service delivery; they must start imbibing the idea that getting into government or service is of no use if you are not going there to serve properly or fully," he said.
Speaking further, the APC chieftain argued that the major aim of any politician aspiring to government office should not be to look for what to grab for his own personal benefit, saying doing so would amount to destroying the society.
"If at that point in time you think you are benefiting, you are destroying the society because it goes down the line," he said.
On the need for reorientation of party politicking in the country, Pitan contended that once an election was over political parties should always ensure that their scheduled meetings were devoted to addressing how the government was faring in terms of service delivery to the people that got them elected into office.
"When you call party meetings, it must be to discuss what the government is delivering and if it is keeping to its promises. That is party politicking, and that was how it was practised in the times of Alhaji Lateef Jakande and others.
"It is when elections are coming that you can start thinking of the strategies and tactics of winning the next election; but before then, party meetings must be strictly toward true governance," Pitan said.