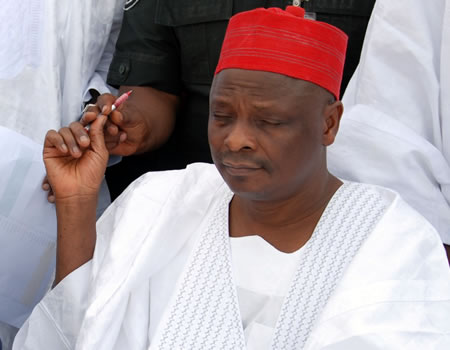 A group, Kwankwaso Support Initiative (KSI), has declared that Senator Rabiu Kwankwanso is a credible and strong alternative to President Muhammadu Buhari.
This was as the group called on the former governor of Kano State to contest the 2019 presidential election, saying it is a national call to action.
The group made the declaration in a communiqué signed by its chairman, Abdullahi Dahiru and secretary, Franklin Onyeneke, a copy of which was made available to Saturday Tribune.
"After deliberation and presentations by participants at the Save the Nigerian State Conference, 2018, held by KSI in Abuja, with focus on the security, unity and economy of the country, we concluded that Senator Kwankwanso remains a credible alternative.
"Dr Kwankwanso, a former governor of Kano State, has the requisite experience, qualities and capability to resuscitate Nigeria's failing economy, security and unity," the communiqué read.
ALSO READ: Killer of Oluboyo's daughter confesses, mentions two accomplices
KSI, therefore, urged Kwankwanso "to run for the President of the Federal Republic of Nigeria", assuring him of its readiness to "massively mobilise Nigerians across the board for the national call to action."
The group opined Kwankwanso, a serving senator was a credible person with a strong candidature and can give President Muhammadu Buhari the needed challenge necessary for the exalted office of the president of Nigeria.
It recalled that Kwankwanso contested the primaries of the All Progressives Congress (APC), against the incumbent President Buhari and former Vice President Atiku Abubakar where he came second with about 974 votes in the run-up to the 2015 elections.
KSI said Kwankwaso's track record of achievements during his days as the governor of Kano State and as a former Minister of Defence qualifies him as a worthy successor to take Nigeria to the promised land.
 "It becomes imperative for anyone with Nigeria at heart to drum massive support for Kwankwanso's presidency in 2019," the group said.