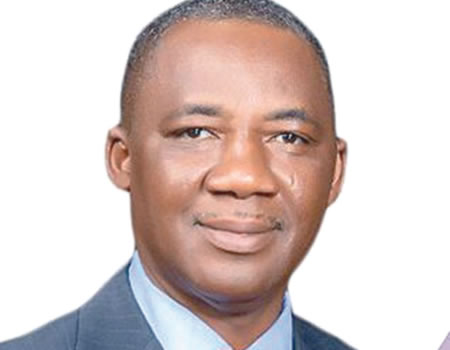 Challenges in the health sector
IN the health sector, we have this challenge of poor funding. We expect the government to include the one per cent consolidated revenue as basic health provision fund. This will take care of the vulnerable in the society. Apart from making the National Health Insurance Scheme (NHIS) mandatory for all Nigerians, irrespective of whether you are in the formal or non-formal sector – the farmers, the artisans, this is what we expect. If the  government implements all these, we are going to have more funds.
But, we expect the health workers to improve their attitude to patient's care because the patient is the reason we are called health workers. So, the outcome of patient care is paramount.
Will it help in stemming braindrain of doctors?
Doctors are moving out of Nigeria, not only doctors; professionals who have been trained with Nigeria's money are emigrating. Why are they emigrating? They are emigrating because there is harsh working environment; their welfare is poor. So, government should critically look at this and reverse the trend of braindrain.
Aside job satisfaction as a factor, what other core reasons are contribute to braindrain?
Obsolete equipment. The working environment is harsh. To consult a doctor in the public health sector, you know how it is like. So, these things should be improved. The health workers' welfare should be improved. Agreements reached with government should be implemented and once you do all these, it may reverse the brain drain. In addition, government should provide an enabling environment for entrepreneurs invest in health sector.
Government should encourage our entrepreneurs to invest in and key into the PPP arrangement. This will go a long way at ensuring a very healthy competition between the public and the private health sectors.
Is PHC what should be the way to go in the New Year. PHC is more of a preventive approach?
Yes, PHC is another level of prevention; government is doing well by saying that they are going to make Primary Healthcare centres functional. What we mean by functional primary healthcare centres is not only the building. You expect the building to meet the basic healthcare needs of the ward where it is situated and have that centre with competent hands. There should be medical officers of health supervising some health centres in a ward; there should be functional equipment to take care of basic antenatal care. The complicated ones can be referred. So, there should be a good referral system.  The Primary healthcare should be under the supervision of the local governments. But which of the local governments now are interested in taking care of the primary healthcare centre?  None, they are interested in having their allocations at the end of the month and distributing it among themselves and on elephant projects. And the people are suffering.
---
---