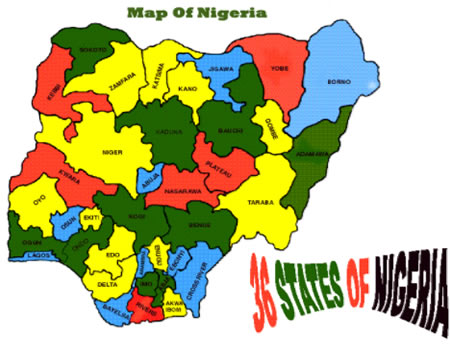 For the second time in two months, states have rejected proposed allocation from Federation Account.
As result, April salaries of public servants in states and Federal Government may be delayed.
The monthly meeting of Federation Account Allocation Committee (FAAC) ended abruptly in Abuja on Wednesday because Nigerian National Petroleum Corporation ( NNPC) failed to remit accurate returns.
Chairman, Finance Commissioners Forum Mallam Yunusa Mahmoud confirmed the development while briefing newsmen at the venue of the meeting.
Mahmoud however, explained that angry governors had already.
As we speak, "governors started holding a high-level meeting with top officials of NNPC yesterday in Abuja."
"We have some challenges, the figures we have gotten is far less of what we expected to be remitted by NNPC.
"As it is now, there is a meeting between the governors and the top management of NNPC at the villa.
I believe this is a very high-level deliberation and something good will come out of it."
He said NNPC is duty-bound to carry FAAC stakeholders along in its business adding any sort of transparency in its account rendition would elicit questions.
ALSO READ: Invasion of NASS was a coup —Paul Unongo
"There are processes okay. Before now, you don't hear such news; whatever issue you get you deliberate on it, but because this government is a govt of change, some level of transparency is expected.
Mahmoud added, "when you pick your figures and you submit your figures the person that suppose to look at it and deliberate on it will ask questions if need be".
The commissioner said "I don't want to use the word insincerity. What happened could be an error. If one party is wrong, the other party is right;
"If you add it together at the end of the day you make progress. Last FAAC was postponed twice and at the end of the day, we made progress.
"That was during Easter break, in the spirit of Easter we held a meeting. Even though we are looking at the plight of the workers that were supposed to receive their salary as and when due; based on the submission we have now, some states cannot pay salary now. "What we are doing now is, we have to table a lot of these, that is why the matter is in the highest level and are being discussed now", said Mahmoud, Chairman, Commissioners of Finance Forum."