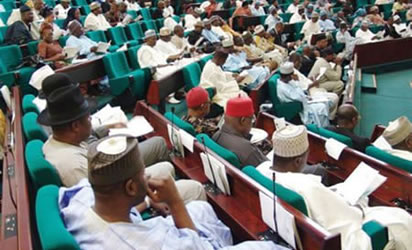 The House of Representatives has passed 159 bills into law, while 1.055 bills were introduced, while 500 bills are in process.
This was contained in a statement issued to the Tribune Online by the speaker's media aide, Turaki Hassan on Tuesday in commemoration of the second anniversary, the House of Representatives.
To this end, the statement disclosed that a special session of the House would hold on Friday, 9th June, where its Legislative Agenda will be appraised.
'The House will also use the occasion to assess its achievements in the last two years, including its record breaking processing and passage of Bills.
'The 8th House of Representatives also honoured the request of Nigerians for #OpenNass by publishing the details of National Assembly Budget.
According to the statement, 'Focus will also be on passage of all anti-corruption related bills, Petroleum Industry Bill, modernisation of the process of Law making towards E-parliament and arrangements for electronic voting system to ease the process and ensure more accountability and transparency.
The session, which will be televised live on NTA, will also feature a keynote address by Professor Joash Amupitan, SAN, on the "Image perception of the Legislature: Causes and Possible solutions."
Chairman, Thisday Editorial Board, Mr Olusegun Adeniyi, will be the guest speaker at the event.
Invited dignitaries include President of the Federal Republic of Nigeria, the President of the Senate, the Chief Justice of the Federation, chairman, Nigerian Governors Forum, all former speakers, all former deputy speakers, all former majority leaders, all former minority leaders and all former chief whips.
Others are Doyen, Diplomatic Corps, all former clerks, National Assembly, all former clerks, House of Representatives, chairman of APC, BoT chairman of PDP, chairman of APGA, chairman of LP and chairman, Accord Party.
Former House members in the Senate, who are governors, deputy governors, ministers, the minister of the Federal Capital Territory, the chairman, Federal Capital Territory Council of Traditional Rulers and clerk of the National Assembly, House as well as heads of all parastatals of the National Assembly are also invited.