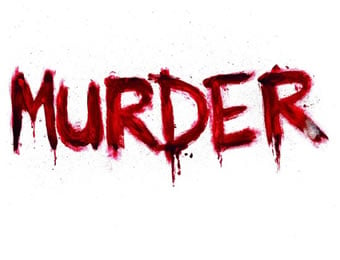 A very popular pick-pocket in the Sango Ota area of Ogun State on Sunday evening stabbed one of his friends to death in Mefun area of Okeide in the community.
The pick-pocket, identified as Seun Omotayo AKA Seun Jesu Ajebo had reportedly in the past been in and out of prisosn for different criminal offences.
The suspect was on Tuesday morning transferred to the State Criminal Investigations Department, Eleweran, Abeokuta for onward investigations.
It was gathered that Seun and the deceased young man, Kunle Ogundare popularly known as 'Omo iya aje' were arguing over who was older between them.
The suspect was immediately arrested by policemen attached to Sango divisional police station, led by the DPO, Akinsola Ogunwale, a superintendent of police.
The Metro gathered that the suspect and the deceased man were at a joint, drinking, when the argument started between them.
An eye witness, who simply identified herself as Dupe told the Metro that the deceased Kunle was rejected at the hospital, where he was first rushed to.
Dupe narrated that "Seun was a popular area boy and pick-pocket in Sango and he usually comes to Ota to make merry with his friends."
She also added that "on Sunday, Seun went to Ota and there was the usual drinking spree among some of the transport union members and other miscreants in Mefun."
The eye witness also added "after some time, Seun and Kunle began an argument on who was older between them."
"The argument was said to have persisted despite the attempts by some of their friends to placate the deceased and the suspect," the eye witness said.
She also added that "suddenly, the argument resulted in fisticuffs and Seun went for a bottle, which he broke and inserted into Seun's armpit."
Another eye witness, who pleaded anonymity, while speaking with the Metro also said "Omo iya eje was trying to shield his face from the bottle, when the bottle caught his armpit."
The eye witness also said "Seun is not new to crime. He has been to prison on many occasions. He is a very popular pick pocket in Sango."
A senior police source at Sango police station confirmed the incident and the arrest of the suspect to the Metro and added that "they were fighting over a minor issue."