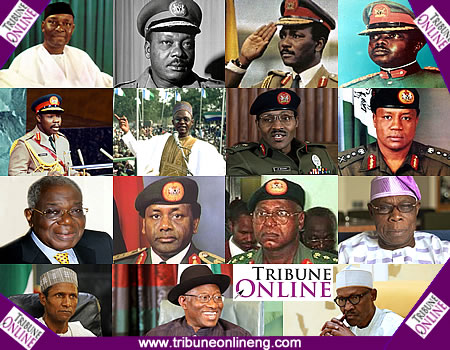 On October 1, 2017, Nigeria will mark her 57th years as an independent nation from the dictatorship of British colony.
Three years after her independence, Nigeria became a Federal Republic (in 1963), and the Governor-Generals, who were representatives of the Queen of England, were replaced by a ceremonial president.
With over 200 ethnic groups in 36 states, staying together as a country in over a century has proven to be more than a fairy tale so much so is the task of electing a president to steer the ship of a people joined together by foreigners and surviving in acrimony and contempt.
We look into Nigeria's presidents, head of states from independence.
Dr Nnamdi Azikiwe (October 1, 1960 – October 1, 1963)
Born on November 19, 1904 to Igbo parents in Zungeru in present day Niger State, Dr Nnamdi Azikwe, was the first and only indigenous Governor-General of Nigeria. He became the ceremonial president from October 1 1960 through October 1 1963 when Nigeria became a Federal Republic.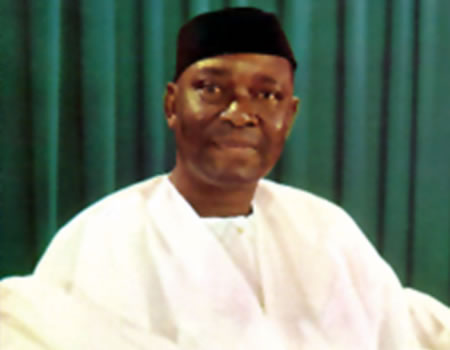 He was one of the early fathers of Nigerian politics and indeed, one of the prominent voices of the East.
Azikiwe became active in the Nigerian Youth Movement (NYM), the first genuinely nationalist organisation in Nigeria. However, in 1941 he backed Samuel Akinsanya to be NYM candidate for a vacant seat in the Legislative Council, but the executive selected Ernest Ikoli instead. Azikiwe resigned from the NYM accusing the majority Yoruba leadership of discrimination against the Ijebu-Yoruba members, Ibos and some Ijebu members with him, thus splitting the NYM along ethnic lines.
After a successful journalism enterprise, Azikiwe entered active politics, co-founding the National Council of Nigeria and the Cameroons (NCNC) alongside Herbert Macaulay in 1944. He became the secretary-general of the National Council in 1946.
He managed to escape, with other politicians the first coup d'etat that ushered in a span of military era on January 16, 1966.
Great Zik, as he was fondly called died, May 11, 1996.
Gen Aguiyi Ironsi (January 16, 1966 – July 29, 1966)
Johnson Thomas Aguiyi Ironsi was born March 3, 1924 in Umuahia. He was a product of the first military coup in Nigeria in January 15, 1966. The coup, organised by Chukwuma 'Kaduna' Nzeogwu, lead to the untimely collapse of Nigeria's democracy and what eventually led to a historic civil war.
Aguiyi-Ironsi, according to Wikipedia, inherited a Nigeria deeply fractured by its ethnic and religious cleavages. The fact that none of the high-profile victims of the 1966 coup were of Igbo extraction, and also that the main beneficiaries of the coup were Igbo, led the Northern part of the country to believe that it was an Igbo conspiracy. Though Aguiyi-Ironsi, tried to dispel this notion by courting the aggrieved ethnic groups through political appointments and patronage, his failure to punish the coup plotters and the promulgation of the now infamous "Decree No. 34″—which abrogated the country's federal structure in exchange for a unitary one— crystallised this conspiracy theory.
Major General Ironsi was mysteriously assassinated in Ibadan together with Lieutenant Colonel Adekunle Fajuyi on July 29, 1966.
He was succeeded by General Yakubu Gowon
Gen Yakubu Gowon (August 1, 1966 – July 29, 1975)
General Yakubu Gowon was born on October 19, 1934 in Lur, Kanke local government, Plateau State. He was the Chief of staff to Major General Aguiyi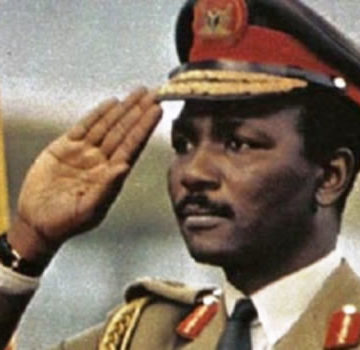 Ironsi.
After taking over power following Ironsi's assassination, Gowon became the youngest person to rule Nigeria till date at the age of 31.
Gowon fought to sustain the unity of Nigeria and rightly so after the civil war, Gen Gowon's administration's policy of giving 20 pounds to Biafran who had a bank account in Nigeria before the war, regardless of how much money had been in their account, was criticised by foreign and local aid workers; this led to an unprecedented scale of begging, looting and robbery in the former Biafran areas after the war.
Gowon was not only the youngest person to rule Nigeria; he was also the only person that has ruled for a period of nine years.
While on international duty at Organisation of Africa Unity (OAU) summit in Kampala, a group of officers, led by Colonel Joe Nanven Garba, announced his overthrow. The coup plotters appointed Brigadier Murtala Muhammad as head of the new government, and Brigadier Olusegun Obasanjo as his deputy.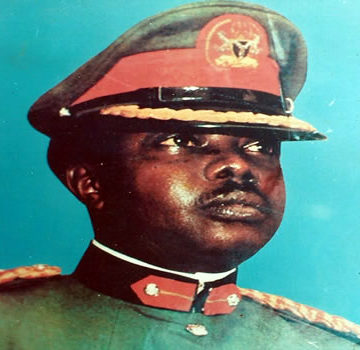 Gen Murtala Muhammed (July 29, 1975 – February 13, 1976)
General Murtala Muhammed was born on November 3, 1938 in Kano State. After the coup that saw Ironsi took over power, Gen Muhammed was one of those that criticised the choice of Ironsi as Head of State.
He was a federal commissioner under Gowon and he was positioned to return Nigeria to the path of democracy.
On February 3, 1976, Muhammed created nine new states, Bauchi; Benue; Borno; Imo; Niger; Ogun; and Ondo to bring the total to 19.
Ten days after the creation of new states, Muhammed was assassinated at 37 inside his Mercedes Benz car ridden with bullet holes.
Gen Olusegun Obasanjo (February 13, 1976 – October 1, 1979)
General Olusegun Obasanjo was the first man to rule Nigeria in West Nigeria.
Born on May 3, 1937, the Abeokuta born elder statesman was also the first person to rule Nigeria as Military and civilian president.
Obasanjo served in Gowon's cabinet as Federal Commissioner of Works and Housing and Chief of Staff to Gen Murtala Muhammed.
General Obasanjo historically returned Nigeria back to democracy on October 1, 1979; he handed power to Shehu Shagari.
He became a vocal voice after relinquishing power subsequently and Gen Sani Abacha wanted none of it, Obasanjo was imprisoned and was lucky to escape death owing to the sudden death of Abacha.
Obasanjo was a farmer and also a writer, he has written more books than any other president in the history of Nigeria.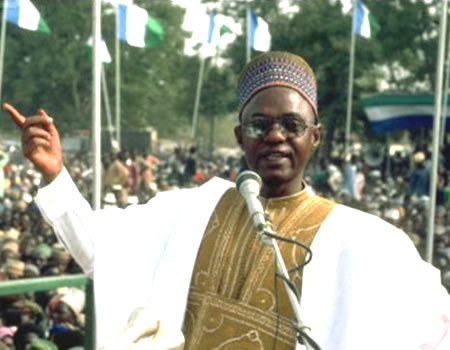 Alhaji Shehu Shagari (October 1, 1979 – December 31, 1983)
Born February 25, 1925, Shagari was the first civilian president to have a full strength of executive powers. Haven inherited a booming economy
In 1980, with the oil revenue, Shagari finished building the Kaduna refinery, which started operation that year. Also with the oil revenue, Shagari concluded the construction of an additional steel plant and three rolling mills at Ajaokuta, Nigeria. Shagari completed the Delta Steel complex in 1982. In 1983, Shagari created the Aluminum Smelter Company of Nigeria at Ikot Abasi, Nigeria. However, Shagari reduced the share of oil royalties and rents to state of origin from 30 to two per cent.
The fall in oil prices that began in 1981 affected the finances of the Nigerian government. Shagari initiated an Economic Stabilisation Program to help protect the country against a hard landing from prior highs of the 1970s and to steer the economy towards positive growth. Key objectives of the program were to limit import licenses, reduce government spending and raise custom duties. However, the result from the stabilisation programme was minimal.
With little or no hope to revive the country's economy, Shagari was dethroned by Major Gen Muhammadu Buhari on December 31, 1983.
Maj Gen Muhammadu Buhari (December 31, 1983 – August 27, 1985)
After a successful coup that ousted Shehu Shagari out of office, Daura born Major Gen MUhammadu Buhari became the Head of State on December 31, 1983.
Born December 17, 1942, Buhari came with the intent of cleaning Shagari's 'mess', which he described as corrupt and hopeless.
Together with his no-nonsense deputy, Tunde Idiagbon, Buhari started a campaign against corruption, tagged War Against Indiscipline.
Launched on 20 March 1984, the policy tried to address the perceived lack of public morality and civic responsibility of Nigerian society. Unruly Nigerians were ordered to form neat queues at bus stops, under the eyes of whip-wielding soldiers. Civil servants who failed to show up on time at work were humiliated and forced to do "frog jumps". Minor offences carried long sentences. Any student over the age of 17 caught cheating on an exam would get 21 years in prison. Counterfeiting and arson could lead to the death penalty.
In August 1985, Major General Buhari was overthrown in a coup led by General Ibrahim Babangida and other members of the ruling Supreme Military Council (SMC).
Gen Ibrahim Babangida (August 27, 1985 – August 26, 1993)
Born on August 17, 1941in Minna, Gen Ibrahim Babaginda took over the helm of affairs following a successful coup that sack Gen Buhari from office.
In his eight years reign, Babaginda was the only Head of State that created more states twice in his tenure: On September 23, 1987he created Akwa Ibom and Katsina and August 27, 1991, he added another nine; Abia, Enugu, Delta, Jigawa, Kebbi, Osun, Kogi, Taraba and Yobe totalling 3o states in al.
Babaginda enshrined his name in the history of Nigeria as that head of state that annulled what was adjudged the freest and fairest election in Nigeria.
He wilfully left office when the heat was tense on August 26, 1993 and appointed Ernest Shonekan as the Interim President.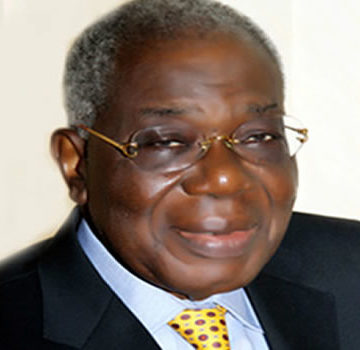 Ernest Shonekan (August 26, 1993 –November 17, 1993)
Lasting just three months, he was bullied out of office by Gen Sani Abacha.
Born May 9, 1936, Shonekan tried to repair Nigeria's foreign image, but the cancellation of the June 12 election was a bad PR for the image of Nigeria and Shonekan could do little to savage the situation.
Gen Abacha took over after Shonekan's resignation.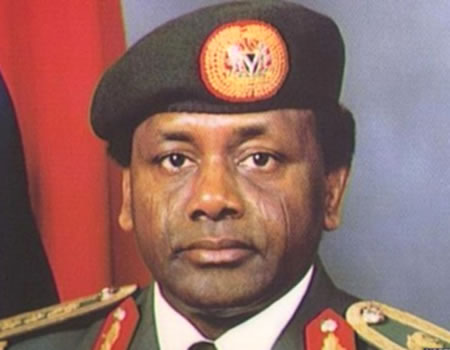 Gen Sani Abacha (November 17, 1993 – June 8, 1998)
Born on September 20, 1943, Abacha had an usual knack for power and he was ready to do everything possible to make it stay forever; he made efforts to become a civilian president after lobbying all parties at that time to endorse him as their sole candidate.
Abacha was that head of state alleged to have plunged Nigeria's treasure more than any other person so much so that three governments after him have still not recovered all missing funds during his time as head of state.
Abacha however created six more states, making it 36 states in Nigeria till date. He died in June 1998 and was buried the same day. He was succeeded by General Abdulsalami Abubakar.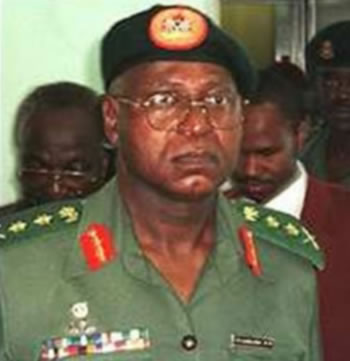 Gen Abdulsalami Abubakar (June 8, 1998 – May 29, 1999)
After the death of Abacha, Gen Abubakar was adopted as the Interim Head of State and he promised to return Nigeria back to her democracy days.
He kept his words. He was born on June 13, 1942
Gen Abubakar stabilised the tension in the country and conducted an election as promised. On May 29, 1999, he handed over to Olusegun Obasanjo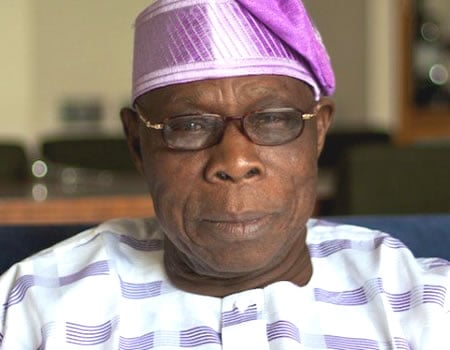 Chief Olusegun Obasanjo (May 29, 1999 – May 29, 2007)
Obasanjo returned to power in 1999, this time as a civilian president. He started the run of 18 years democratic run in Nigeria which has witnessed four democratically elected presidents till date.
Obasanjo's government masterminded the cancellation of Nigeria's foreign debt through then Minister of Finance, Dr Okonjo Iweala.
He introduced an anti-corruption graft; Economic and Financial Crimes Commission (EFCC) and the Independent Corrupt Practices and other Related Offences (ICPC) to punish corrupt Nigerians, but he was heavily accused of using the commissions to punish his enemies.
Obasanjo became the first person to democratically rule Nigeria for a period of eight years over two tenures.
After the expiration of his second term, he handed over to Late Umaru Musa Yar'Adua in what was also the first civilian transition of power.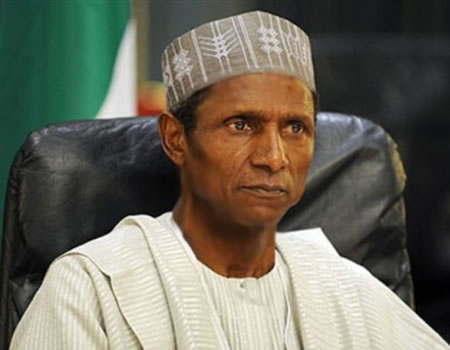 Umaru Musa Yar'Adua (May 29 2007 – May 5 2010)
Born August 16, 1951 in Katsina, Umaru Musa Yar'Adua took over from Olusegun Obasanjo.
Having served as a governor and one of the few that ended his tenure without debt, he was almost a generally acceptable choice to all (of course not the opposition) and he started his tenure brightly, but was plagued by reoccurring health crisis that saw him spent hundreds of days outside office attending to his health.
He was diagnosed with a terminating disease called pericarditis.
The senate installed his Vice President Goodluck Jonathan as acting president after Yar'Adua was declared incapacitated to rule…he was pronounced dead May 5, 2010 and Jonathan became a full-fledged president.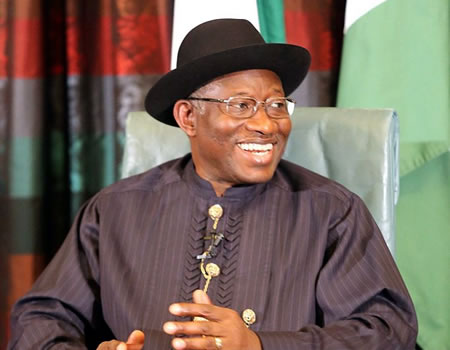 Goodluck Jonathan (May 6, 2010 – May 28, 2015)
Born on November 20, 1957, Goodluck Jonathan became the first president that emerged from the South South region of Nigeria.
Jonathan had an interesting political storyline following his rise from deputy governor to governor, vice president and then president. He was handpicked by Yar'Adua and his running mate and took over from him after his death.
After completing his predecessor's tenure, Jonathan announced his intention to run for presidency and he won, making him the third consecutive civilian president from the Peoples Democratic Party, said to be the biggest party in Africa at the time.
In his second attempt to run for presidency, Jonathan lost to Muhammadu Buhari and refused to appeal the result, making him the first sitting president to be defeated in Nigeria.
Jonathan was popular for his "My election is not worth the blood of any Nigeria" statement and some have arguably stated that Jonathan's decision not to run for presidency was the reason Nigeria had a peaceful electoral transition after May 29, 2015 when he handed over to Buhari.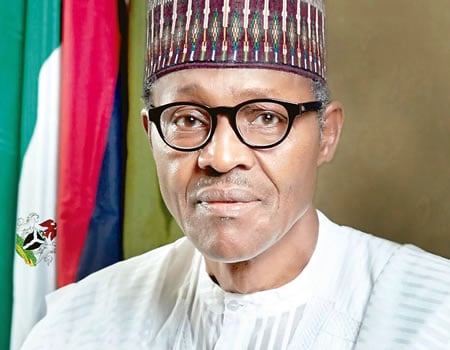 President Muhammdu Buhari (May 29, 2015 till date)
After consecutively running for presidency three times (2003, 2007 and 2011) without success, Buhari was fourth time lucky.
He became the second military head of state to become a civilian president after Olusegun Obasanjo.
Plagued with critical health conditions that has taken him in and out of Nigeria in his two-year reign as president, it remains to be seen what happens after the first term of President Buhari who is a product of combination of parties who birth the All Progressive Congress (APC).