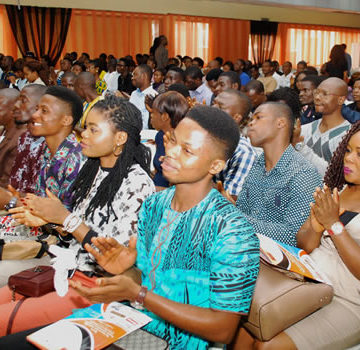 YOUTH from Niger Delta under the auspices of Ijaw Youth Council, on Monday, warned the Federal government against alleged plan to phase out the Presidential Amnesty programme for the ex-militants from the region.
The youth have also called on the Federal government to expedite action on the clean-up of the Ogoni land.
These were some of the resolutions contained in a communique issued by the Ijaw Youth Council Abuja Chapter, at the end of its emergency consultative meeting on the sustainability of the Presidential Amnesty programme.
The communique was read to the newsmen in Abuja by the Chairman of the Council, Comrade Ebizimor Preye, who also called on the National Assembly to expedite action and pass into law the bill establishing the Presidential Amnesty Programme for Rehabilitation and Reintegration of Ex-militants.
Preye said the Youth Council, however, passed a vote of confidence on the present constitution of the amnesty board led by General Paul Boroh and that it should be retained.
He said the youth were highly appreciative and endorsed the board's leadership in the light of unprecedented progress in the peace-building movements and the resultant increases in production of oil and gas companies in the region.
He acknowledged that the Federal government had invested in the amnesty programme with about 20,000 ex-militants who have gone through the first phase of disarmament and are at varying stages of the second phase of rehabilitation.
He said rather than shut down or wind up the amnesty programme because of premature or unrealistic exit projections, the Federal government should be more proactive in addressing the challenges of the laudable programme.
He noted that the youth in the region took up arms because of the criminal neglect of the region by a successive administration in the country in spite of the contribution of the Niger Delta to the development of Nigeria.
Preye commended President Muhammadu for taking a bold step in the approval of clean-up of Ogoni land after years of devastation by oil spillage and exploration activities.
He appealed to the Federal government to expedite action on the project in order to ameliorate the plight of the people of the Ogoni community and its environs.
He said: "While the amnesty programme cannot last forever, it is more of a journey than a destination, and should be handled accordingly without premature, ill-thought or rigid terminal process because healing is gradual especially when the wounds are deep and severe as with the Niger Delta.