More than 100 migrants storm border of North African Spanish enclave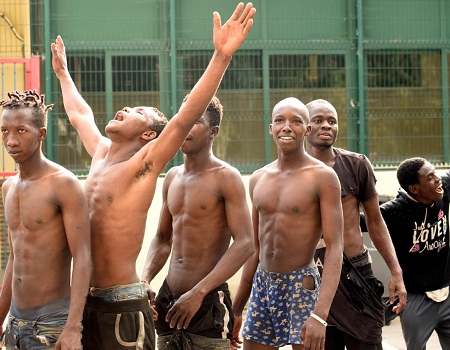 MORE than 100 African migrants managed to force their way into the Spanish enclave of Ceuta from Morocco on Wednesday when hundreds tried to storm the highly fortified border, a Spanish police spokesman said.
Television images showed some of the migrants with bloodied arms and legs, apparently caused by the razor wire that tops the border fences, cheering as they walked toward a temporary reception centre.
Most of them were young men
"I love Spain!" shouted one. Some were draped in European Union and Spanish flags.
ALSO READ: The clampdown on journalists
More than 3,800 migrants have crossed the Moroccan border into the Spanish enclaves of Ceuta and Melilla so far this year, according to the United Nations refugee agency UNHCR.
The route accounted for 14 per cent of the total 27,600 who arrived, mainly by sea, between January and July, a 130 per cent increase on the previous year.
Five migrants were injured in the jump, and seven Spanish policemen suffered burns caused by a corrosive substance thrown by the migrants, the spokesman said.