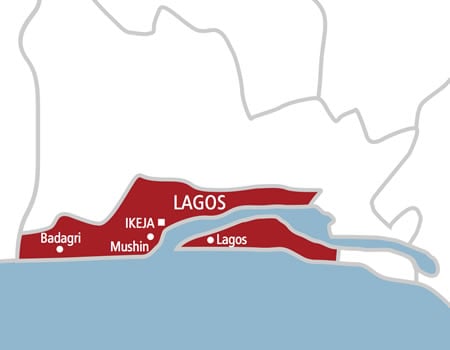 LAGOS State government in collaboration with EpidAlert, a non-profit organisation, have come up with a platform to curb increasing death rate from epidemic outbreaks in the country.
EpidAlert is a body that applies communication and technology to support prevention, detection and response to disease threats in the country.
Chief Executive Officer of EpidAlert, Dr Lawal Bakare, disclosed this at the launch of AlertClinic in Lagos, saying there was urgent need to stop avoidable deaths resulting from epidemic outbreaks in Lagos and Nigeria in general.
According to him, AlertClinic, an initiative of EpidAlert set to revolutionize disease prevention and detection in communities has two things to achieve for communities across the lenght and breadth of the country.
"It allows us to keep in touch with health risks wherever we are by location, it also provides early support to members of our communities whenever they are exposed to these risks.
"The patterns of disease risks vary from time to time and place to place; as we speak today we are recording pockets of Cholera outbreaks across Nigeria, some months ago we were battling meningitis. Who knows what is looming right now, another dry season is approaching, what should we expect and how should we prepare ourselves.
"With AlertClinic, we hope to support our users and communities with this risk information from time to time, so they can be reminded of the simple practices required to mitigate the threats. People do not need to fear diseases, they need to just learn how to protect themselves again them. If we must know, there are billions of organisms sharing this world with us. Our work is to ensure we are conscious of them and can protect ourselves from getting harmed," he said.
Bakare contended that understanding the risks depended on data which was aggregated through Public Health Formations, waring: "For every risk that goes unidentified, we shortchange our capacity to protect ourselves against it now and in the future."
According to him, this is the bigger reason that EpidAlert was launching AlertClinic "after learning to protect ourselves against Malaria, Diarrheal Diseases, Lassa Fever and Polio as communities needed to be very vigilant and also get the Local Government Disease Surveillance and Notification Officers, the State Ministries of Health Epidemiologists and The Nigeria Centre for Disease Control notified of any outbreak of diseases.
He said the public health formations published announcement from time to time on how to stay vigilant, adding that the organisations were required to look out for certain symptoms, environmental patterns, animals, person, among others.
Bakare said, "They also require us to carry out certain actions when we see these things; visit the hospital, go for testing, use insecticide treated nets, use Oral Rehydration Solution, and most importantly report immediately to the authorities.
"The purpose of reporting is for our governments to make good sense of what is happening in our communities. The system today relies on people walking into health facilities and/or volunteer community informants. While we know our people do not always visit health facilities, we hope we can grow network of community informants by making everyone become an informant."
---
---