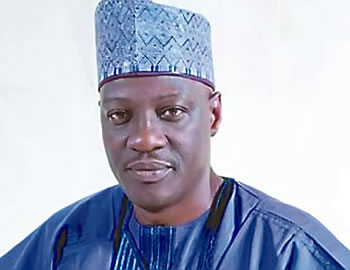 PRESENT administration in Kwara State has spent about N2.25 billion to strengthen capacity of small and medium enterprises (SMEs) operators in the state.
Speaking at the second annual general meeting (AGM) of the Kwara State Coalition of Business
and Professional Associations (KWACOBPA) in Ilorin, Governor Abdulfatah Ahmed said that he earmarks a sum of N500 million yearly towards the scheme on the commitment.
The governor, represented by the state Commissioner for Commerce and Cooperatives, Alhaji Ahmed Rifun, said that "the spate of growth in the number of micro credit loan seekers in the state, which includes viable cooperative groups, paved way for the creation of the Kwara State Bureau of Micro, Small and Medium Enterprises (MSMEs).
"This development is also complementing the Federal Government's effort in assisting entrepreneurial development in the state.
"I must say, many activities have been going on since its establishment. The activities include youth empowerment scheme; agricultural loan and seedlings scheme; motor vehicle and motor cycle loan schemes. Indeed, this gave birth to the recently launched mass transit scheme to ease movements within the Ilorin metropolis."
Governor Ahmed, who lamented that "businesses around the world are facing a turbulent and challenging time ranging from economic recession, security challenges, decaying infrastructure, skyrocketing foreign exchange regime to policy somersaults, said that, "To overcome this quagmire, all hands must be on deck to bring about the desired changes we want."
In a remark, KWACOBPA chairman, Chief Hezekiah Adediji, urged the state government to always involve the association in the disbursement of monies meant to SMEs in the state.
---
---