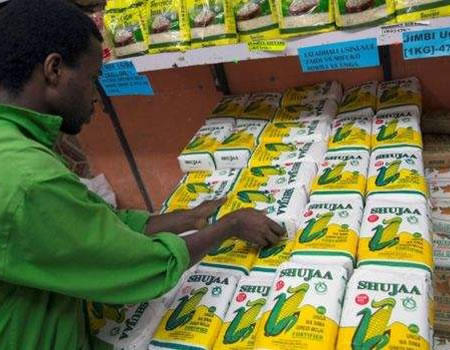 Kenya's government has started importing yellow maize for animal feed to ease the shortage in the country.
Two ships from Ukraine and Russia docked at Mombasa port today carrying at least 35,000 tonnes.
The country has run out of maize stock and is now depending on imports for its staple food.
Last month the government imported white maize from Mexico. Critics say demand is still far higher than supply and some traders are now restricting consumers to only one or two packets per purchase.
Kenya is experiencing the crippling shortage due to bad weather and poor planning.
When rains failed last year, large scale maize farmers had a poor harvest. The government's silos, meant to cover any shortage, emptied fast, with many saying the state did not buy enough stock for moments like this.
Now millers say they have to depend on the imported maize until the next harvest in Kenya, which starts around August, BBC reports.