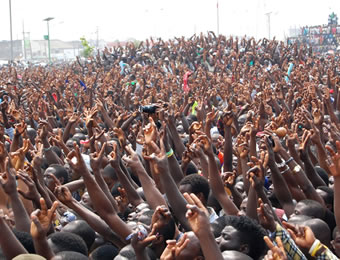 The society we live in appears morally polluted, with a sharp descent in our cherished values. The crime rate is on the increase while prostitution among female youths is no longer seen as a shameful act.
Nowadays, cultism, robbery, kidnapping, money ritual, yahoo plus (fraud) and of course drug peddling seem to be the quickest avenues of making money. These social vices make our dear nation unattractive to foreign investors, while citizens and non-citizens alike jitter over the insecurity in the country. Nigeria is listed among seven countries currently facing severe hunger crisis due to the misplacement of priorities among the tiers of government. There are over 4.7 million people in the north-eastern part of the country in need of urgent food assistance.
The rate of unemployment in the country is also alarming. There are thousands of unemployed youths roaming the streets of Nigeria in search of non-existent jobs.
Our governments had, on several occasions, created millions of jobs on the pages of newspapers in a bid to cajole the masses and to score political goals.
The Muhammadu Buhari-led administration whose tripod agenda is hinged on economy, security and corruption, has lately empowered our youths through its N-POWER programme.
Millions of students graduate from our tertiary institutions without jobs, and there is the necessity to embrace functional education that would make every graduate from our tertiary institutions self-reliant.
I think it is about time we emphasised entrepreneurial education that would bridge the gap in the current unemployment statistics in Nigeria. Creating jobs specifically for young people can help a lot. In many cases, it is desperation and frustration that drive young people into criminal acts.
The government should know that the common people are entitled to a decent life, and this entails having a job that would help put food on the table. If there were adequate jobs to engage the youth, this category of our population would not be tempted to engage in criminal activities and other vices.
I urge Nigerian youths to shun short routes to earning a livelihood. They can tap into their   talents to attain stardom without recourse to ignominious acts.
I am of the strong conviction, however, that Nigerian youths will shout hurray at the end of the day. I am sure our governments would do all within their powers to reposition Nigeria for the betterment of us all.
Anambra State University, Anambra State.