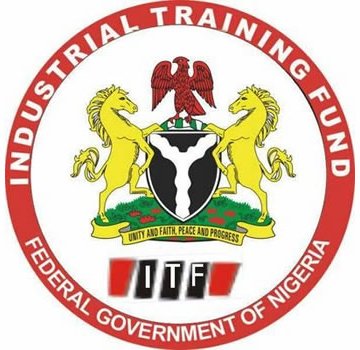 PIQUED by frequent picketing and harassment of Industrial Training Fund (ITF) staff across the country,  Director–General of ITF, Sir Joseph Ari has  called on the National Assembly to assist in appropriations towards Students Industrial Work Experience Scheme (SIWES) saying ITF is owing billions of Naira as unpaid SIWES supervisory and student's allowances.
The Director General who stated this during the oversight visit by the Senate Committee on Industry to the Fund in Jos, Plateau State said ITF is vested with the management of the scheme while funding is the sole responsibility of the federal government adding that participation in the scheme has soared due to increased licensing of tertiary institutions and discipline accredited for the scheme.
According to him, appropriations for allowances of supervisors and students have not reflected such exponential increase leading to a situation where ITF is owing billions of naira as unpaid SIWES supervisors and student allowances.
"To alleviate this problem, we appeal to the National Assembly to use its good offices to reverse this trend in order to avert rampant picketing and harassment of the ITF staff across the country," he pleaded.
Sir Ari further added that ITF in the last one year has scaled up efforts in equipping Nigerians with technical and vocational skills realizing that successful implementation and achievement of the Economic Diversification programme, ERGP and other development policies initiated by the President was contingent on a core qualified and skills Nigerians.
To achieve this, the Director General pointed out that ITF has initiated several programmes and activities, and expanded existing ones that have so far benefited a total of 115,070 Nigerians adding that the programme include NISDP, WOSEP, TDSP, Passion to Profession, Scheduled and unscheduled programmes and MSMEs Business Service Support.
Senate Committee on Industries has expressed readiness to partner the Industrial Training Fund (ITF) to tackle high level of unemployment and other industrial challenges in Nigeria, adding that it will extend a hand of friendship and collaboration to help the Fund deliver on its core mandate.
Responding the Chairman Senate Committee on Industry, Senator Sam Egwu said the purpose of the visit was to conduct assessment on the level of judicious budgetary implementation by the Fund, particularly, the 2016 approved appropriation. "Further to this, we demand to check the level f compliance with the exact Act of the Fund (2011 as amended).
He said, "As Lawmakers, we are committed to making vibrant legislations that would stand the test of time in line with the best global practices. We are always willing to make beneficial appropriations for the betterment of our people and growth of economy.
"We are ever willing to see full implementation of capital projects to its logical conclusion. Therefore, on behalf of my colleagues I extend to you (ITF) a hand of friendship and collaboration aimed at delivering your core mandate."