Freedom of Information Act: 90 per cent document requests are on contract agreements ― NTA DG
•  Civil society insists that 75 per cent of misappropriation emanate from award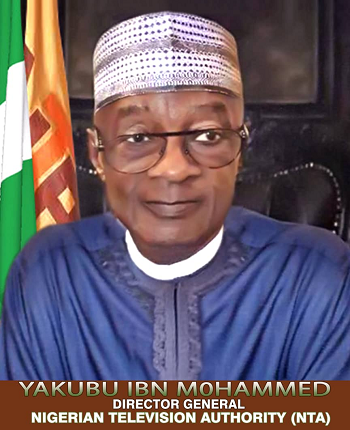 The Director-General of Nigerian Television Authority (NTA), Alhaji  Yakubu Mohammed, has revealed that 90 per cent of requests, channelled to the Agency seeking documents, are on contracts award of the organisation on executed projects.
Yakubu stated this, on Tuesday in Abuja, at a stakeholder's dialogue meeting, organized by National Orientation Agency (NOA), on the Evaluation of the application of the Freedom of Information Act (FOI) and its impact on National Development.
He argued that freedom of information comes with responsibility, therefore, should be handled with caution in order not to infringe on the rights of others in the process of information liberty.
"If somebody comes to you for information, do you have the right to know what they (information seekers) want to do with that information?" he questioned.
ALSO READ: Reps call for immediate completion of ILS installation at major airports
The DG called on the National Assembly to review the FOI Act, noting that a review of the Act will pave way for clear protection of the State and also the protection to private life.
Although a senior Programme Officer of Center for Democracy and Development, Lukman Adefolahan, said over 75 per cent of the misappropriation cases in the country emanate from the award of contracts.
He stated that it was important that the government was held accountable through every step information access, adding that limiting information access may encourage corruption.
In his remark, the Representative of the Minister for Justice and Attorney General of the Federal, Ayo Bakare, said "before now, there was no law that ensured the right of the citizens were protested as it relates to FOI Act.
"The thing about FOI legislation is that, the burden of power falls on the public. It calls for more transparency from public officers" noting that, "in the existing Act, public office holders were made to swear an oath of secrecy."
Declaring the dialogue meeting open, the Director General of the National Orientation Agency (NOA), Garba Abari, explained that the collective input of stakeholders was important in the "widening public sensitization and deepening the implementation of the FOIA since its enactment in 2011.
"This stakeholders Dialogue is part of the permanent Dialogue Mechanism (PDM) adopted by the NOA to be implemented between citizens and government to promote openness, accountability and good governance in Nigeria," he stated.