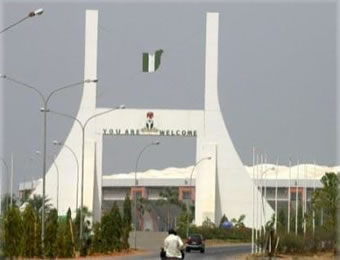 THE Federal Capital Territory Administration (FCTA), on Wednesday, confirmed earth-shaking in Abuja, the nation's capital.
According to a statement issued and signed by the Director General, FCT Emergency Management Agency (FEMA), Abbas Idriss, a copy of which was available to TribuneOnline in Abuja, the possible cause of the earth-shaking might be as a result of earth tremor;
It said: "that it is a sigh of seismic movement within the earth. This is caused by sudden breaks along a fault line which results in sudden release of energy that makes the ground shake. It is caused by stress in underground rocks and may be due to rock blasting and mining activities in an area."
ALSO READ: Assassin shoots pastor in Anambra
The FCT administration urged the residents to stay calmed and do not panic, "if you stay in a building, locate a safe room, drop down and take cover under desk or tables and hold on tight to it. You should stay away from windows and objects that that may fall;
"If you are outdoors, find a clear spot away from buildings, trees and power lines; If you are in the car, slow down and drive to a clear place, stay in the car until the shaking stops.
"The residents are to note that there is nothing to panic as there is no likelihood of an earthquake disaster in Nigeria as we are not in earthquake zone. Therefore, we are urging all residents to calm down and be rest assured that the abnormal situation will soon stop. Finally, FEMA is reassuring the public that we are on top of the situation and shall keep them informed of any development," It stated.
It will be recalled that some residents in Jabi, Katampe, as well as Gwarinpa and Maitama, experienced vibration on Tuesday night. Some said it was earth tremor while others said it was aftershocks from a massive explosion.