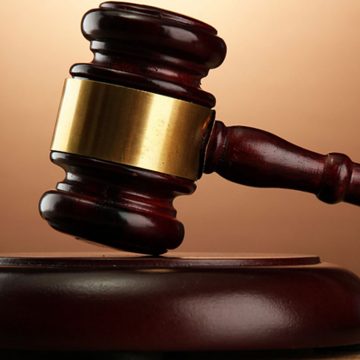 ONE Suleman Babatunde of Eleran compound in Oloje area of Ilorin has been arraigned before the state magistrate court for exhuming human corpse and unlawful possession of human parts.
The accused was said to have conspired with his two sons, Abdulwahab Olaitan and Aliyu Olaitan, who are at large to excavate and exhume corpse of one Suleman Saka.
He was dragged before magistrate Bio Saliu for criminal conspiracy and unlawful possession of human head and parts contrary to Section 97 and 219 of penal code.
According to the Police Information Report, obtained from the court, one Aliyu Baba of Onilu compound, Oloje, was said to have reported the matter at Oloje police station before it was transferred to the police criminal investigate and intelligent department in Ilorin.
"He was in his house when he received information that the grave of his late son, Suleman Saka, who died on July 26, 2017 and buried on same day behind the family house compound has been excavated, exhumed and taken away by unknown person
"In the course of police investigation, Saka's body was traced to Babatunde house, where the head, two hands and two legs which were cut off and hidden on top of the ceiling were recovered.
"The remaining parts of Saka body was reported to have been driven off by the accused person's sons, and one Jelili in a Honda Accord Car with reg number, MUS 150 ED to a yet to be ascertain place.
At the hearing, the state prosecutor, Adewunmi Johnson, prayed the court not to grant the accused person bail, saying that the offence is not bailable, would jeopardize police chances to apprehend other suspects at large.
The accused person's counsel, Sulyman abdullahi, who represented Toyin Onaolapo, prayed the court to discountenance the submission of the prosecutor, saying that the issue of bail is the court's discretion.
The court however ceded to prayer of prosecutor and remanded the accused in Oke Kura Prison in Ilorin while the case was adjourned to August 30, 2017.