Experts warn Nigeria against census politicisation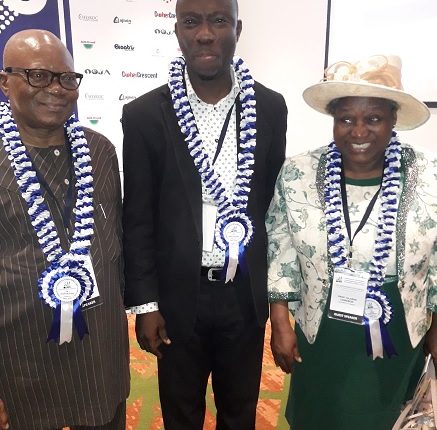 A Professor of Mathematics at the University of Ibadan, Olabisi Ugbebor and the Statistician-General of the Federation, Dr Yemi Kale, have warned Nigeria to stop using population census as a political weapon rather as a planning instrument for socio-economic development of the country.
They said it was until this is done that Nigeria would make meaningful economic progress that would make it a force in the comity of nations.
The duo stated this separately at this year's edition of the Annual Mathematics Conference and Exhibition organised by the Mathematics for Life Foundation, in Lagos.
While Professor Ugbebor was a lead paper presenter at the event, fifth in the series, Dr Kale was a keynote speaker.
The duo of Messrs Ibrahim Emmanuel from Emir Haruna Rashid College, Birnin Kebbi and Aro Presley Olusegun, a 300-level economics and statistics student of University of Benin (UNIBEN) were also presented with star prizes at the event for winning this year's secondary and tertiary school category of the foundation's national essay competition, respectively while Masters Ezeunala Ekene and Kondu Paul for having outstanding JAMB's conducted 2019 UTME and WAEC's WASSCE results respectively.
Speaking on the theme of the colloquium, "The mathematics of census: Population, planning and national development, Professor Ugbebor said Nigeria had both human and material potentials, especially as regards its huge population for greatness but for people at the corridors of political power and politicians using census for political gains.
According to her, census is not only about number but the totality of people as regards all that concern them in their geographical locations and this must be carried out in honesty.
ALSO READ: Ganduje seeks approval to borrow N15bn to fund free education in Kano
Kale on his part, who was represented at the forum by Mr B. M. Harry, said every government across levels needs good statistics to enable it to plan for enabling environment for sustainable development.
But our population census exercises, he pointed out, have had a history of enormous challenges which consequently affect the credibility and usefulness of census data for informed decision-making process in the country.
"So, Nigeria should make census a priority for socioeconomic transformation and development," he further advised.
In his welcome address earlier, the president of Mathematics for Life Foundation, a not-for profit-making organisation, Mr Omoniyi Osuntuyi said beyond gathering experts to offer practicable solutions to a particular socioeconomic challenge confronting the country, the foundation is using the annual event to arouse interest of students to the study of mathematics and other science subjects.
He noted that the investment so far had encouraged healthy rivalry among Nigerian students and also contribute significantly to the quality of education in the country.