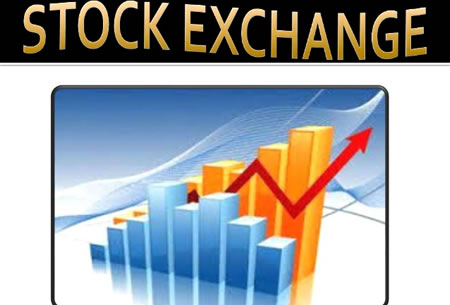 The market capitalisation of the Nigerian Stock Exchange (NSE), on Thursday, closed at N12.8 trillion after increasing by N79.3 billion, thus extending the positive momentum.
At the close equities trading on the floor of the NSE, the All-Share Index (ASI) increased by 230.17 points to close at 37,135.23 points, nudging the YTD return to 38.18 per cent.
Market breadth also still remained positive as tradings closed with 25 gainers and 16 losers.
The gainers' chart was led by Guinness Nigeria, which expanded by N2.13k to settle at N72 per share.
Dangote Sugar rose by N1.25 kobo to close at N14 per share, while Nigerian Breweries added N1.15 kobo to finish at N172.40 kobo per share.
GTBank advanced by N1.1 kobo to end at N40.1 kobo per share, and Flour Mills of Nigeria appreciated by 80 kobo to wrap the day at N30 per share.
On the flip side, Mobil led the losers' log with a fall of N8.65 kobo to settle at N232 per share.
May & Baker depreciated by 15 kobo to close at N3.7 kobo per share, while Cutix shed 11 kobo to finish at N2.9 kobo per share.
Fidson Healthcare slumped by nine kobo to end at three naira per share, and NASCON also declined by nine kobo to close at N11.50 kobo per share.
On Thursday, Livestock Feeds was the toast of investors having trading 134.5 million shares worth N134.2 million.
It was trailed by Access Bank, which sold 73.5 million shares valued at N735.5 million, and GTBank exchanged 49 million units for N1.95 billion.
Transcorp transacted 23.4 million shares at N33.7 million, while Zenith Bank traded 18 million shares at N456 million.
In all, a total of 412 million shares exchanged hands in 4,207 deals worth N4.7 billion.